VIDEOS
Military Coup in Egypt
MIN READJul 3, 2013 | 22:47 GMT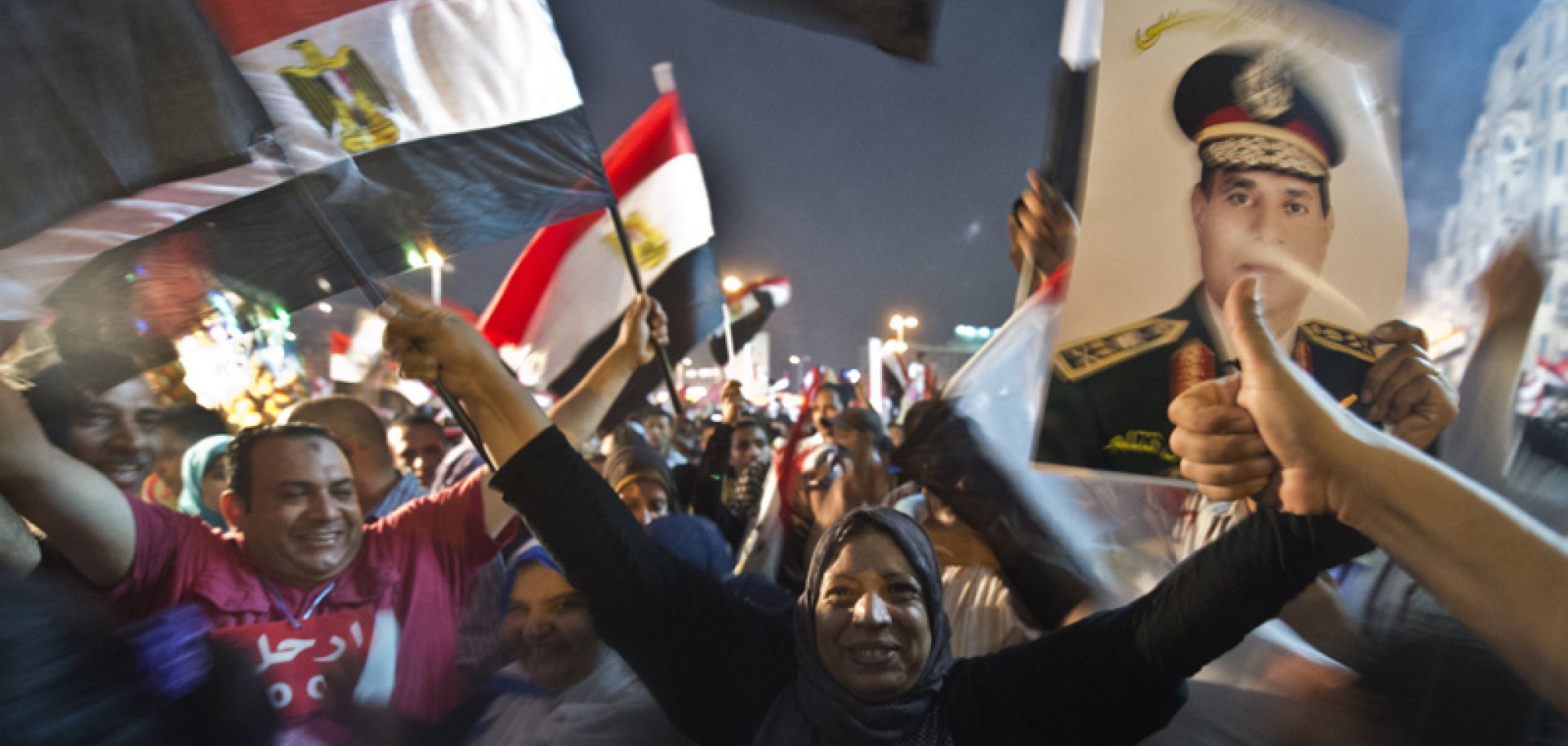 Egyptian Defense Minister Abdel Fatah al-Sisi announced July 3 that President Mohammad Morsi was removed from office. Speaking with members of Egypt's powerful al-Azhar religious university and Coptic Church Pope Theodorus II, al-Sisi instituted an interim government ahead of fresh elections that will be led by the chief justice of the Constitutional Court, Adly Mansour.
Mansour will be sworn in July 4 before the General Assembly of the Court, as the military hopes to smooth a transition from the ousted Muslim Brotherhood government to a broader interim coalition government, hoping to meet the demands of the large-scale public unrest that began June 29, ahead of the one-year anniversary of Morsi's term as president.
The military will be on alert ahead of any possible violence between various political groups in reaction to the military's decision. But many of the Muslim Brotherhood's former political allies, including the Salafist al-Nour party and Gamaah al-Islamiyah, are welcoming the call for fresh elections. This will make it difficult for the Brotherhood to generate enough public unrest to push the military to reinstate Morsi.
Muslim Brotherhood supporters across the country, particularly within the Cairo suburb of Nasr City near Cairo University, are vowing to keep defending their ousted president and the electoral legitimacy of his government. Tensions have remained high for several days and both opposition and pro-Brotherhood protests retain large numbers of people on the street.
The question now is one of the Muslim Brotherhood's strategy moving forward. The organization remains one of the largest and cohesive political machines within the Egyptian state. Though they risk being outlawed if they attempt large-scale violence in the streets, the movement is likely to leverage its considerable political and social networks to the military in an attempt to remain a part of any future interim government.
Egypt's long-standing structural economic issues remain, and part of the Muslim Brotherhood's political success stems from their bread distribution schemes and social outreach programs. These have been crucial in helping to fill in the gaps of ongoing economic troubles besieging the Egyptian government since the ouster of former President Hosni Mubarak in February 2011.
The Muslim Brotherhood is not going to disappear overnight; it has had a great deal of practice surviving less than favorable political environments that it can fall back on. Having endured several decades of suppression under previous military-backed presidents, the Brotherhood will see today's events as the latest in a series of challenges toward their long-term goals. Today's coup has reset the political gains the movement has made in the past year, but Egypt's considerable economic and political challenges play to their strengths, and we should expect Egypt's Muslim Brotherhood to try and leverage their time-tested tactics to regain some of their political footing in the short-term.
Connected Content