GRAPHICS
A More Complete Picture of U.S.-China Trade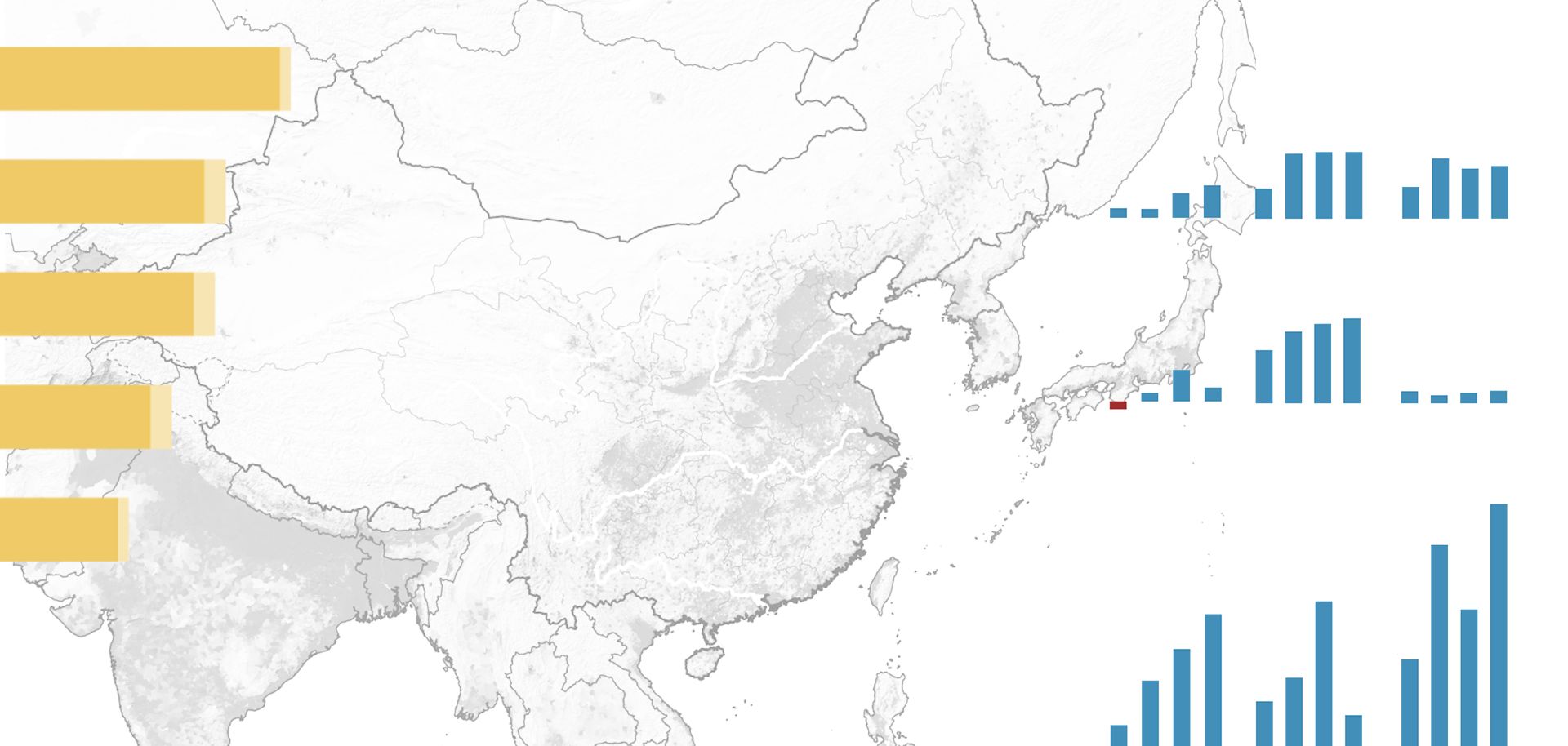 (Stratfor)
At first glance, the United States appears to have the upper hand in its trade partnership with China. Beijing ostensibly has more at stake in the relationship than Washington, in part because China's economy relies more heavily on exports. And though the United States imports a larger share of goods from China than China does from the United States, imports play a smaller role in the U.S. economy. This breakdown lends credence to the idea that the U.S. economy has less to lose in the unlikely event that trade with China comes crashing to a halt.
But trade figures alone do not reflect the complexities of the two countries' trade ties or the leverage that they give each side over the other. A look at the kinds — and not the quantities — of goods traded offers a more complete picture. In order of value, electronics and electrical equipment, machinery, furniture, clothing and toys make up China's top five exports to the United States. But even in most of these categories (except toys), exports to the United States account for at most 30 percent of China's total exports. Doubtless, new trade barriers from the United States would hurt China, but Beijing could mitigate the damage by encouraging domestic consumption or increasing its exports to other markets.
When looking at trade in electronics goods, moreover, official statistics often obscure as much as they reveal. Many electronics registered as Chinese exports, such as the iPhone, are only partly assembled in China, and other points along the supply chain — including the United States, Japan and Taiwan — are responsible for the vast majority of their final cost. But because China is the final point of assembly before export to the United States, the full value of the finished goods is attributed to China. An attempt to limit U.S. imports of these goods would disproportionately hurt the United States and its regional allies. On top of that, import controls on items such as electronics, clothing and toys would have tremendous social and political repercussions in the United States.
Perhaps the greatest constraint on any effort to impose punitive trade measures on China is corporate America's deep interest in the country's burgeoning consumer market. By virtue of its size, China is already the world's largest market for a range of consumer goods that are mainstays of U.S. companies. But because U.S. companies manufacture many of the goods they sell in China there or elsewhere in Asia, export statistics do not reflect those transactions or the extent to which U.S. companies depend on Chinese demand. U.S. companies' reliance on Chinese markets gives Beijing leverage over them. That leaves the incoming administration little leeway with which to pressure these companies or, for that matter, Beijing.
Connected Content
---