ASSESSMENTS
Murder in Mexico in 2019: A Midyear Checkup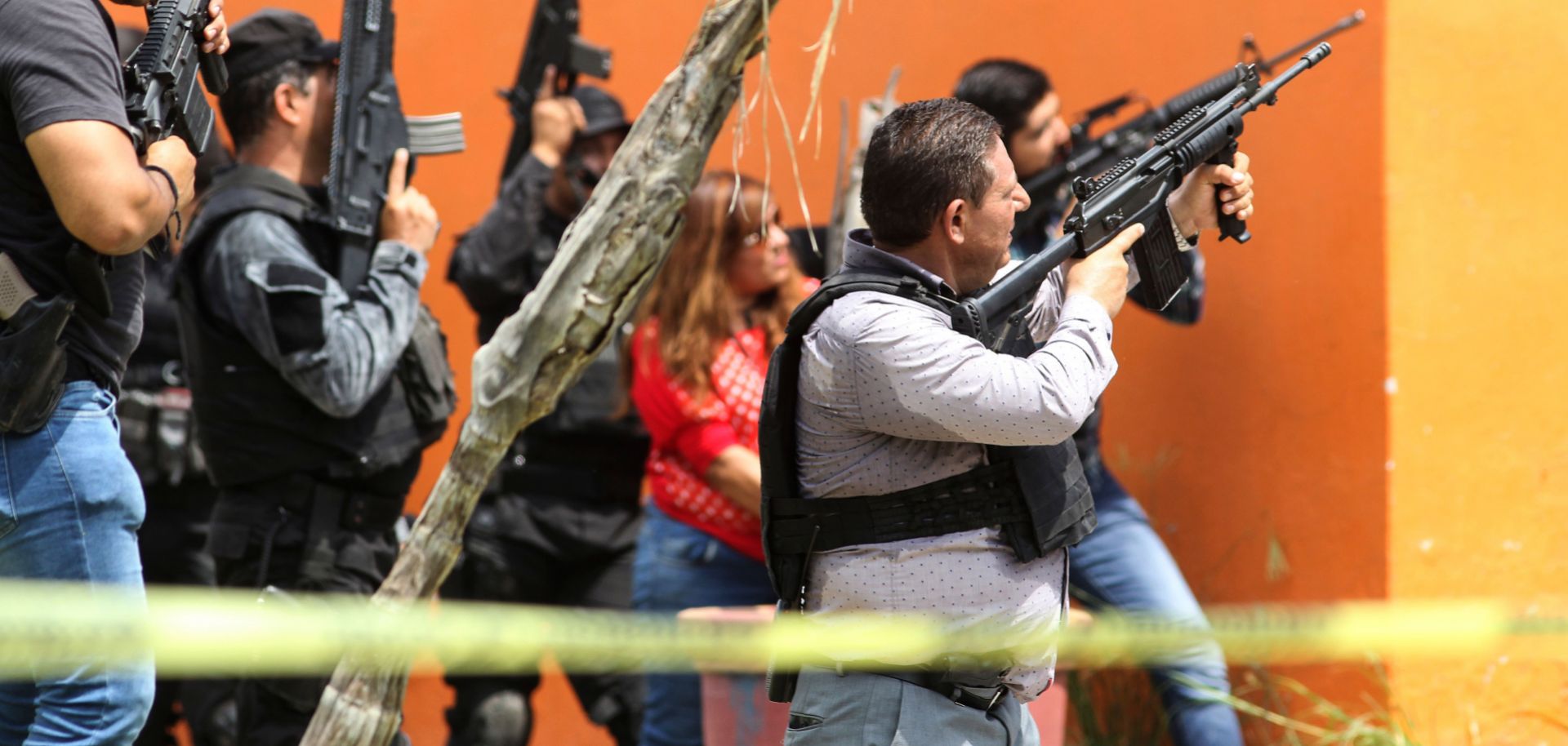 (ULISES RUIZ/AFP/Getty Images)
Highlights
Mexican news outlet Milenio counted 2,249 murders nationwide in June, the highest monthly total since it began keeping its own tally in 2007 and the first time its numbers have ever surpassed 2,000 for a given month.
According to Milenio, the four Mexican states with the highest murder counts in the month were Jalisco with 206, Mexico with 202, Baja California with 181 and Guanajuato with 176, an unsurprising development for those who have been tracking the country's cartel dynamic.
The Cartel de Jalisco Nueva Generacion is playing either a direct or indirect role in nearly every part of the country experiencing elevated violence.