COLUMNS
Murder in Mexico: What's the Danger to an American Tourist?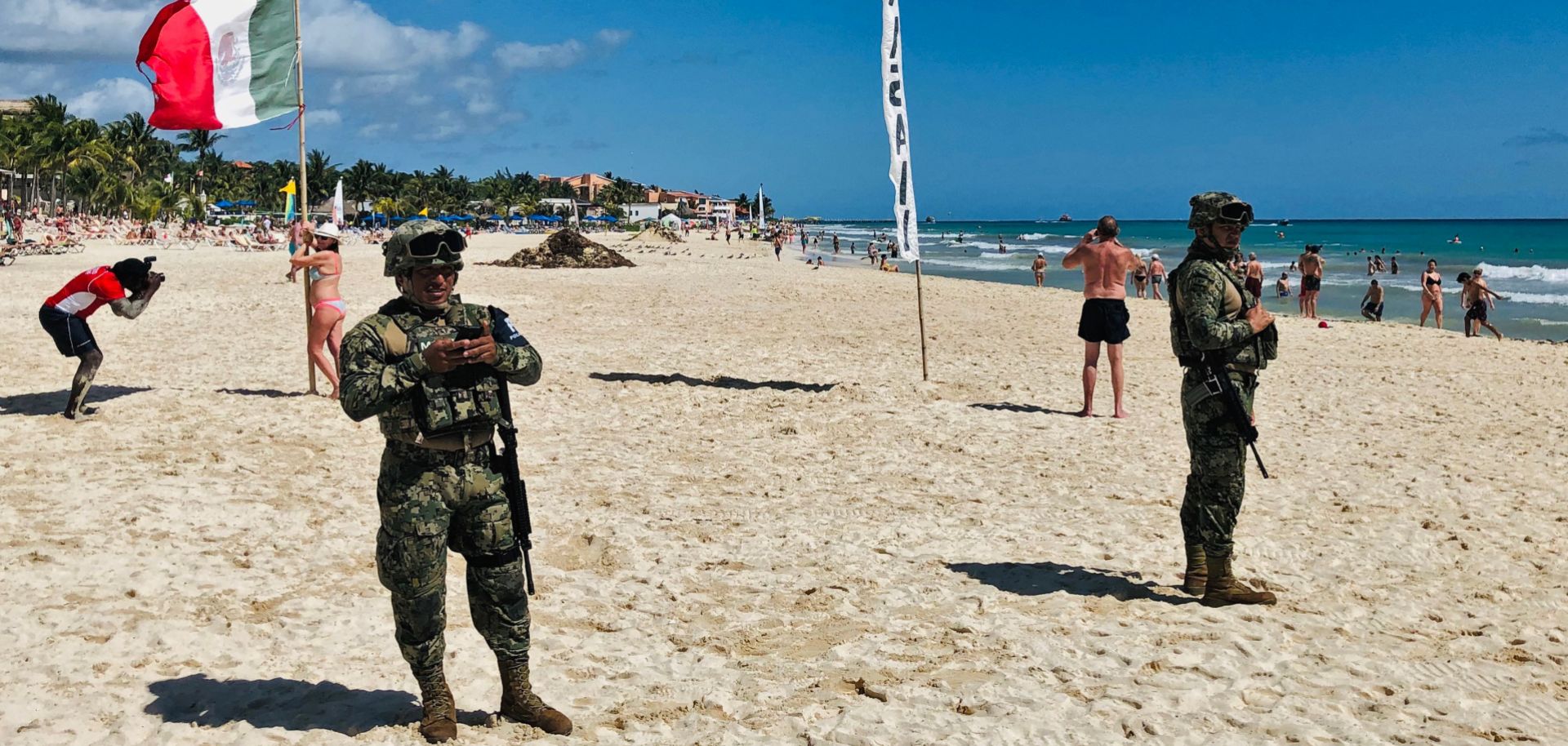 (DANIEL SLIM/AFP/Getty Images)
Highlights
Mexico broke its record for homicides last year, and the dynamics that are driving that violence are unlikely to abate in the near future.
At the same time, record numbers of U.S. citizens are either visiting Mexico as tourists or residing in the country, yet the number of Americans murdered in Mexico remains remarkably low.
Still, violent crime remains a problem in Mexico, and visitors and residents should take measures to mitigate the risk.