ASSESSMENTS
What's Next for Cuba as Castro Hands Over Power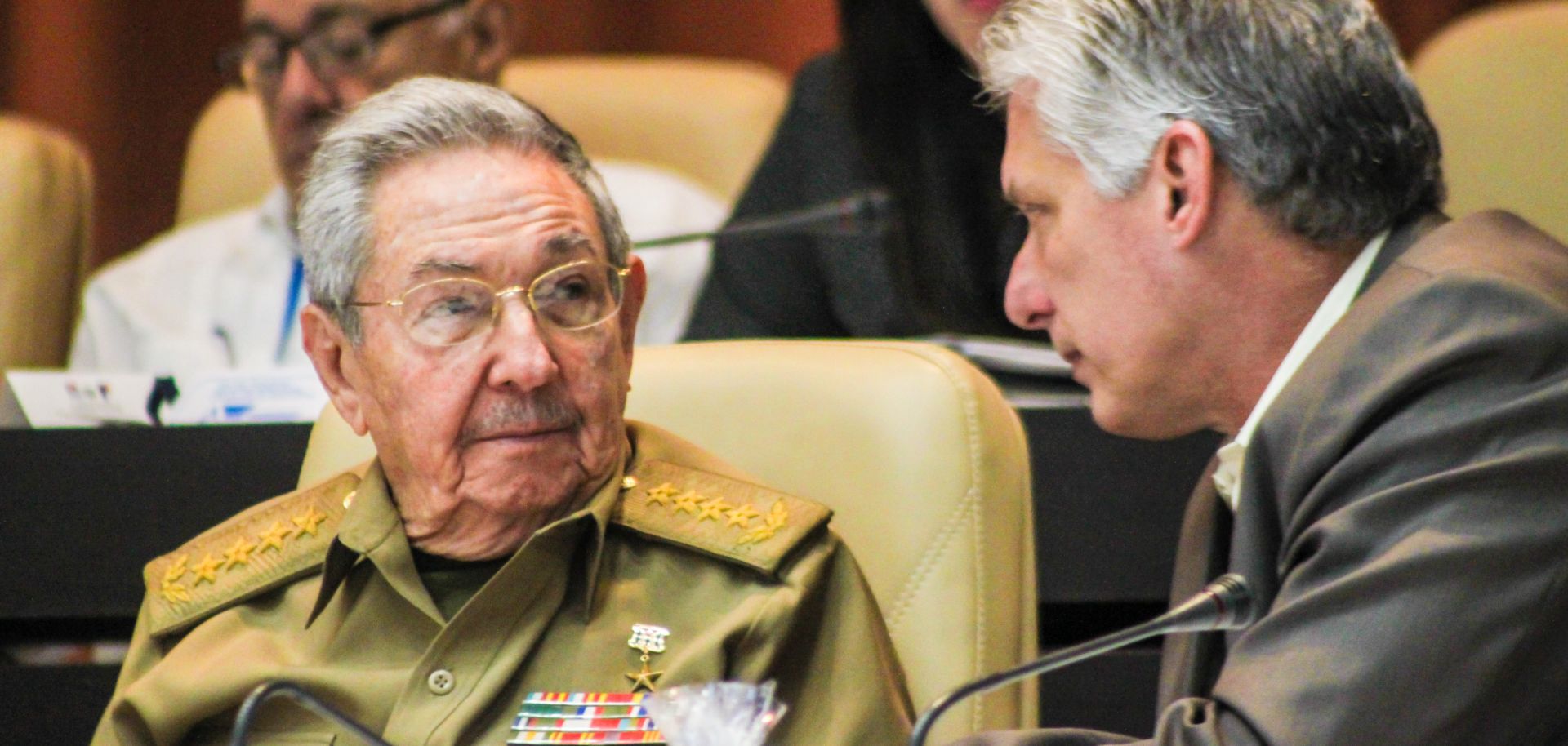 (JAIME BLEZ/AFP/Getty Images)
Highlights
Miguel Diaz-Canel, who appears set to take power from President Raul Castro on April 19, will emulate his predecessor in retaining tight control over the island's political system and economy.
Because of Venezuela's severe decline, Cuba will seek to find another key source of foreign revenue, such as U.S. tourists, to prop up its ailing economy.
Havana will try to overcome the U.S. trade embargo, which prevents more tourists from visiting. But if the embargo disappears, the inflow of revenue and the factionalization created by a more inclusive political system will drive instability.