COLUMNS
Now or Never: Israel Makes Its Move Against Iran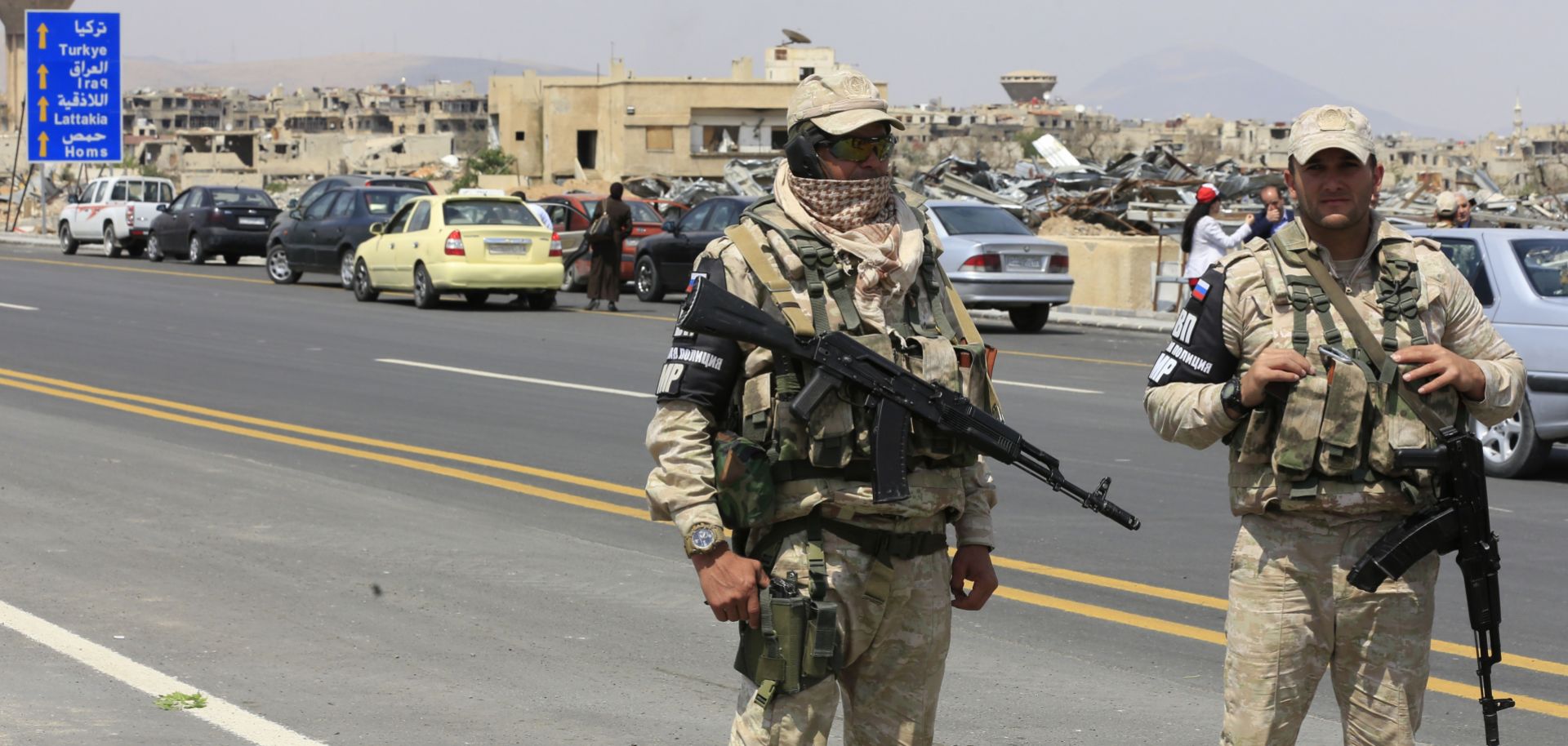 (LOUAI BESHARA/AFP/Getty Images)
Highlights
An unusual set of circumstances is enabling Israel to scale up attacks against Iran in Syria and risk a broader confrontation in the process.
As Israel raises the stakes in its conflict with Iran, it will look to lock in U.S. security commitments in the region for the long haul.
The White House's decision to withdraw from the Iran nuclear deal is a long-shot bet on regime change at odds with U.S. attempts to reduce its military burden in the region.
Russia's bark is often worse than its bite, but it will retain the clout to narrow the scope of U.S. and Israeli ambitions against Iran.