Old Threats to New Leaders in Ethiopia and Zimbabwe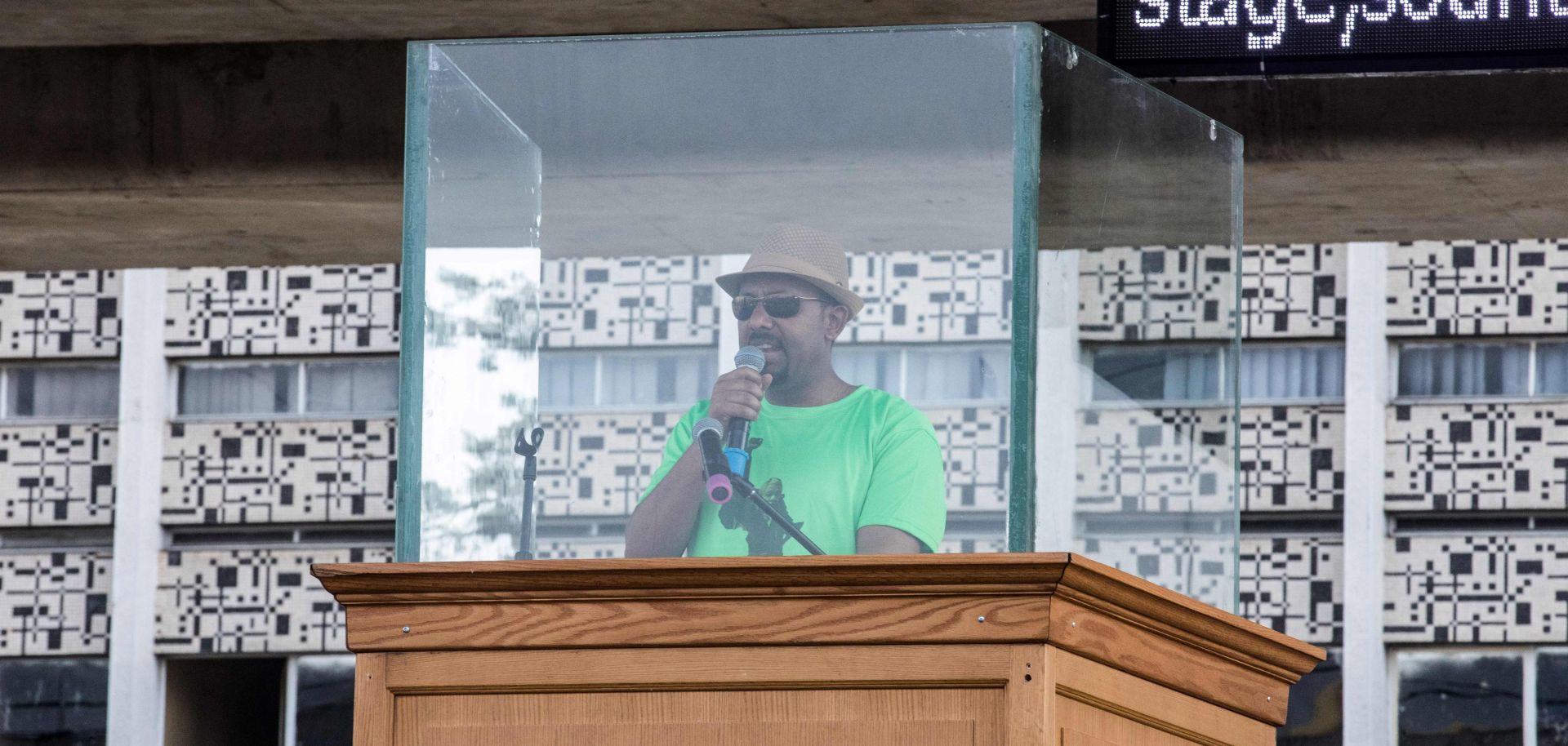 (YONAS TADESSE/AFP/Getty Images)
Highlights
Ethiopian Prime Minister Abiy Ahmed and Zimbabwean President Emmerson Mnangagwa survived separate grenade attacks on June 23, but the failed assassination attempts are unlikely to slow down either leader.
Abiy will continue to shake up Ethiopia's status quo through moves such as overtures to archrival Eritrea.
Mnangagwa will likely move against supporters of former first lady Grace Mugabe's G40 movement faction as he closes in on victory in July 30 polls.