ASSESSMENTS
The Philippines Doesn't Want the U.S., but It May Need It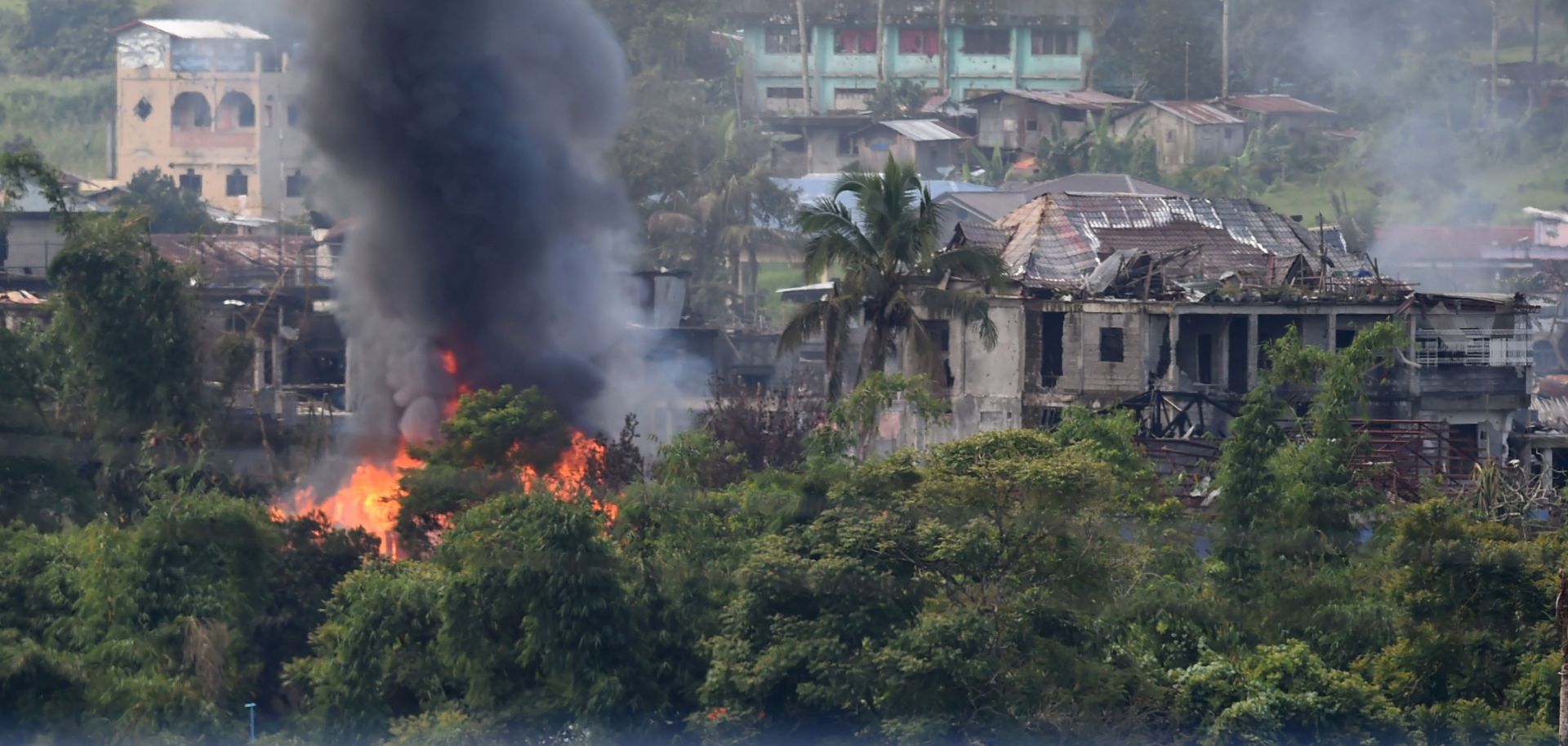 (TED ALJIBE/AFP/Getty Images)
Highlights
If Washington conducts anti-terrorism drone strikes in Marawi City it would be a marked expansion of U.S. military involvement in the country.
Even so, the Philippines will be able to maintain the relationship it has been fostering with China.
Securing the Philippine maritime periphery is still very much an imperative for the Duterte administration, but that can't be done until the country gets its internal affairs in order — and Manila needs Washington to achieve that order.