ASSESSMENTS
A Plan to Steady Venezuela Falls Apart, Again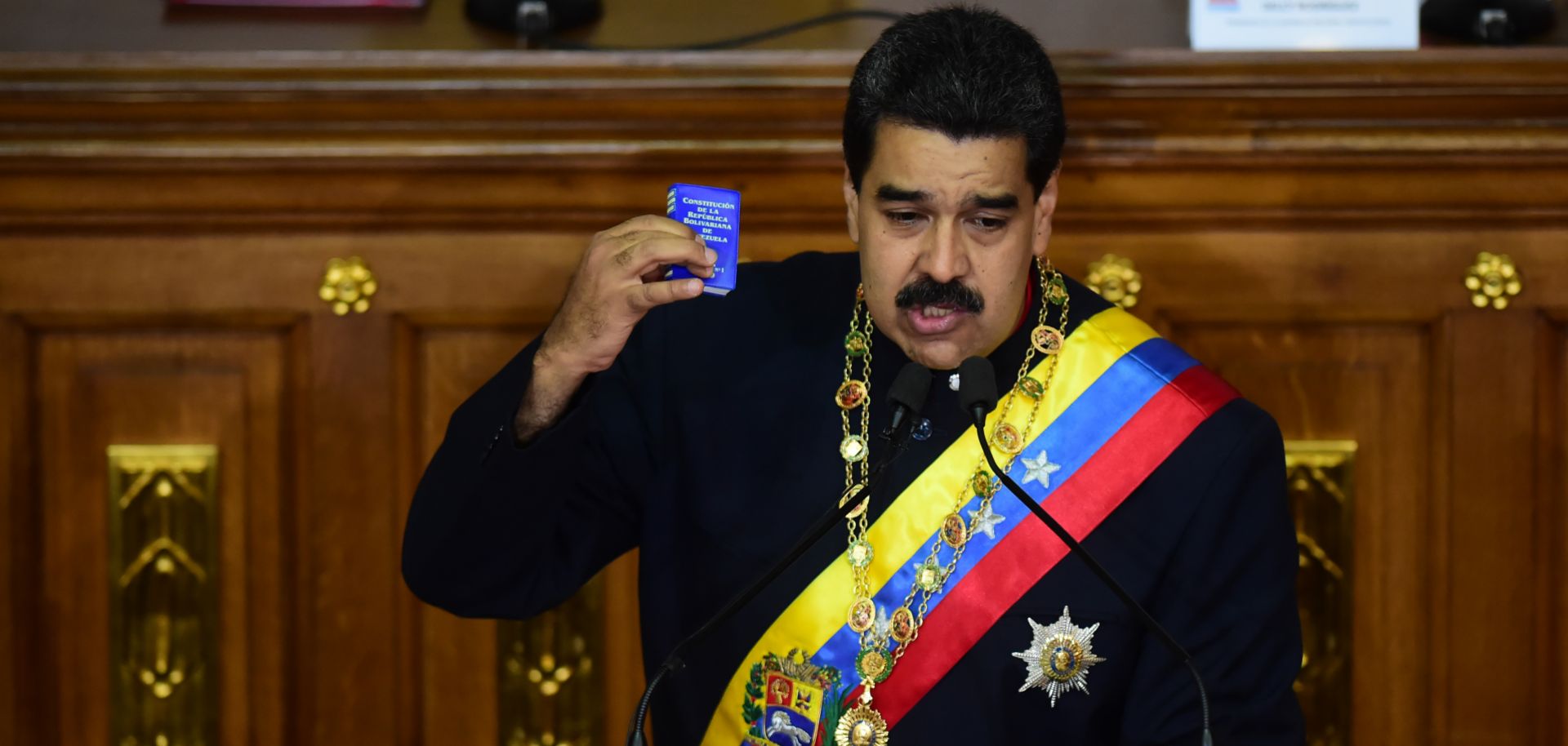 (RONALDO SCHEMIDT/AFP/Getty Images)
Highlights
Negotiators from the Vatican apparently tried to enlist Cuba's help in granting Venezuelan President Nicolas Maduro the option of asylum, but Havana rejected the offer. The asylum offer seems to be part of a broader negotiation aimed at breaking the political impasse between Venezuela's government and its opposition.
Cuba's government is likely reluctant to grant Maduro asylum because his departure could threaten its supply of subsidized oil from Venezuela.
A plan being developed by the Mexican government to send oil shipments to Cuba could help revive discussions of asylum for Maduro. With a more secure source of oil and fuel, Havana would be less reluctant to accept a Maduro asylum request.