ASSESSMENTS
Political Turmoil Throws Australia Off Balance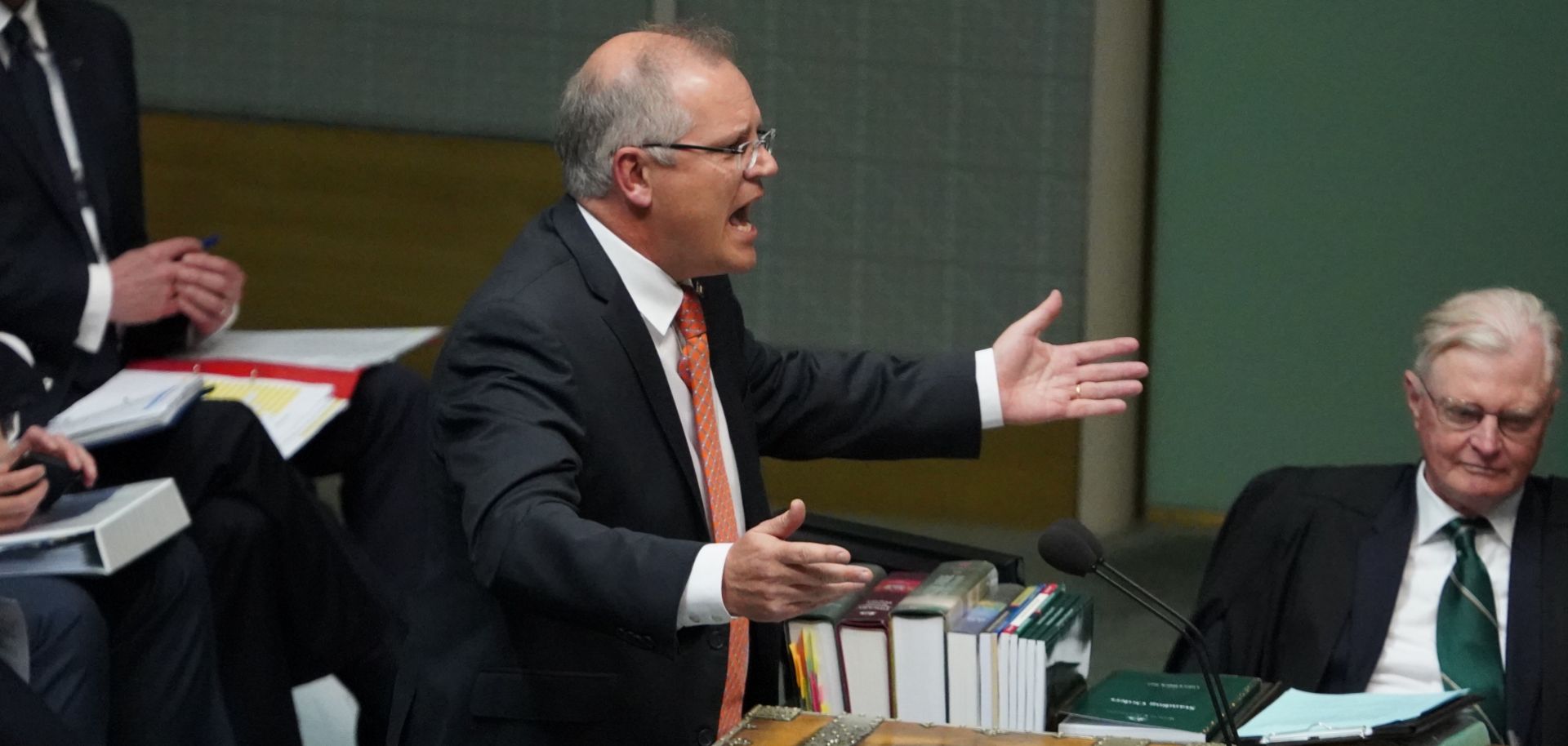 (STEFAN POSTLES/Getty Images)
Highlights
With a razor-thin majority in parliament, new Australian Prime Minister Scott Morrison will struggle to build a consensus among members of his Liberal-National coalition and prevent the Labor Party from winning elections next year.
Until Australia solves the problem of parliamentary fragmentation, it will encounter difficulty in balancing economic ties with China and political ties with the United States.
Due to Canberra's mixed signals on its ties with Beijing, China may choose to put engagement on hold until Australia's elections next year.