COLUMNS
The Risks and Rewards of Moscow's Mission in Syria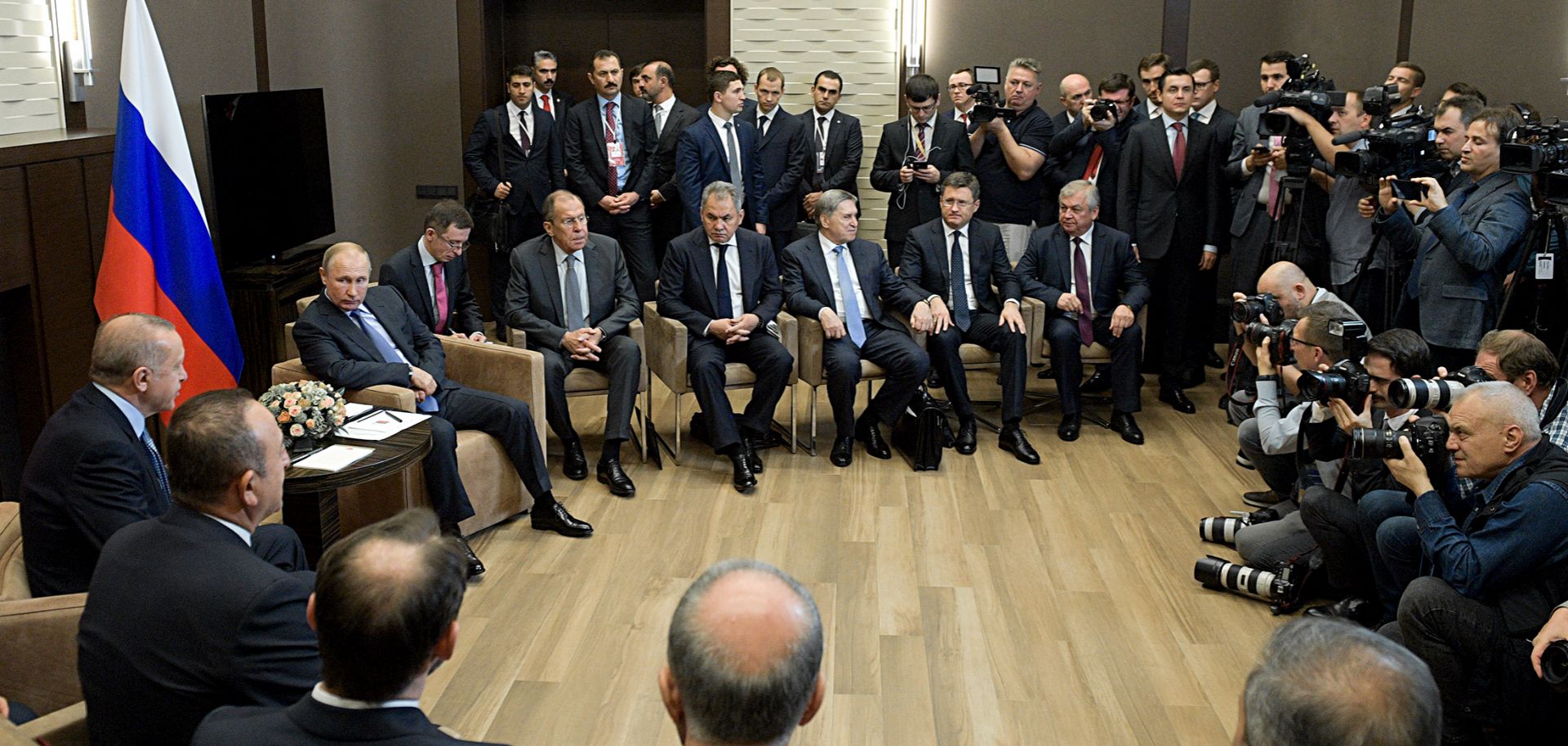 (ALEXEI DRUZHININ/TASS via Getty Images)
Highlights
Russia, which only sent a comparatively small force to Syria, will continue to reap significant diplomatic, commercial and military rewards from its operations there.
Russia's continued presence in Syria, however, raises the risk that its operation could turn its operation there into a costly quagmire.
In particular, Russia might find it more difficult to keep apart Syrian and Turkish forces as they come into greater contact in northeastern Syria.