ASSESSMENTS
Russia Considers Its Next Moves in Syria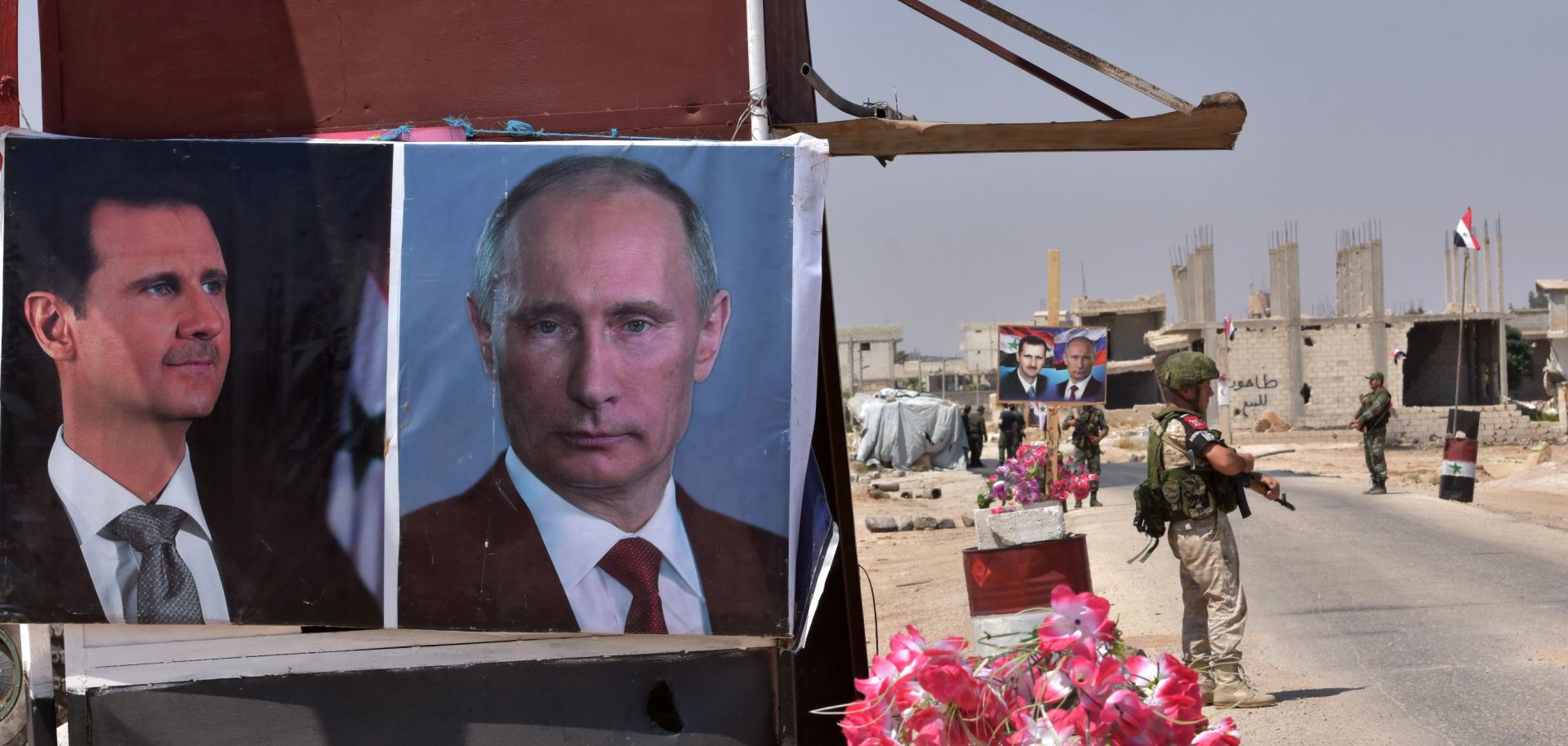 (GEORGE OURFALIAN/AFP/Getty Images)
Highlights
To reap the rewards of its investment in Syria and to stabilize the conflict before it escalates further, Russia will try to implement a risky multipronged plan, the success of which is far from certain.
As part of that plan, Moscow will try to secure help from the United States and European Union in funding a reconstruction effort in Syria, though Russia's desire to keep Syrian President Bashar al Assad in power will be a sticking point.
Moscow will also try to prevent the conflict in Syria from giving way to an international war by mediating between Israel and Iran and by balancing the priorities of the Syrian and Turkish governments in Idlib province.