ASSESSMENTS
Russia's Economy Faces Stormy Seas Despite Moscow's Optimistic Forecast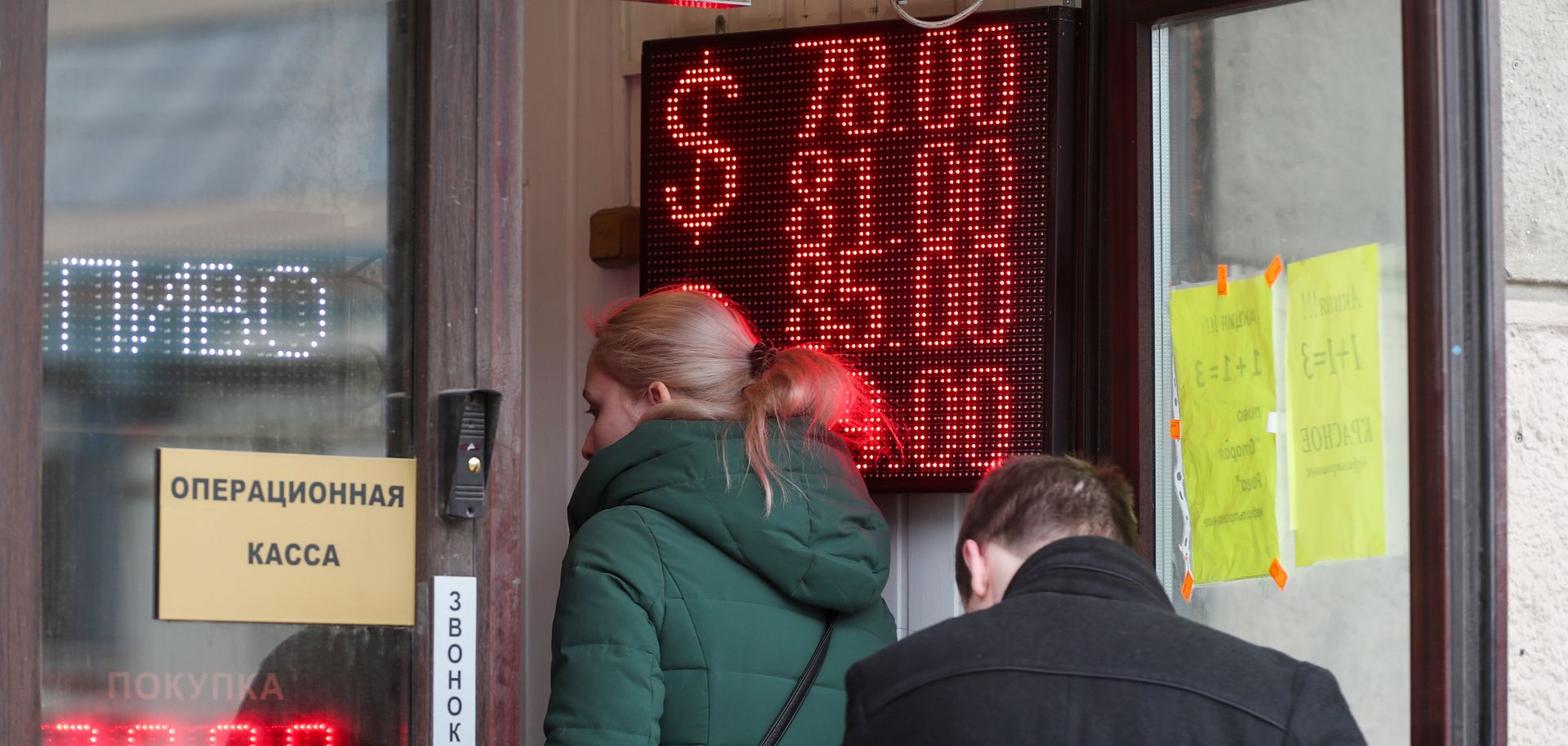 (Photo by Vladimir Gerdo/TASS via Getty Images)
Highlights
Russia will be able to implement its budget largely as planned as it empties foreign exchange reserves to make up for lost oil revenues.
But if oil stays below $40 throughout the year, Russia could slide back into recession and see its ongoing economic challenges worsen.
The current crisis will affect the purchasing power of the Russian population, which will cost the government popularity ahead of key elections in 2020 and 2021.