GRAPHICS
Russia: Untangling the Details of Nemtsov's Assassination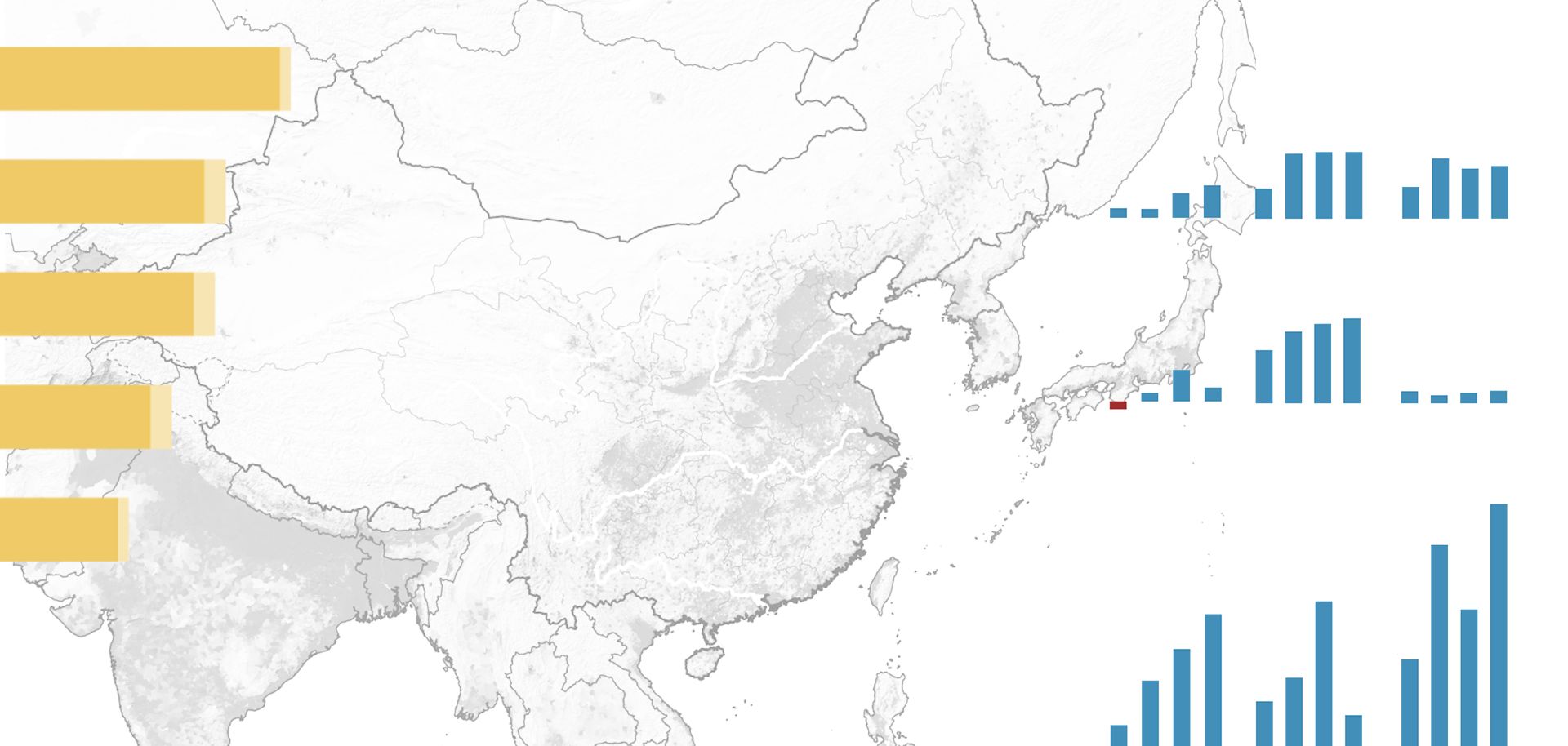 (Stratfor)
Since the killing of Russian opposition leader Boris Nemtsov, theories have arisen about possible perpetrators and motives, leading to speculation that Chechen President Ramzan Kadyrov might have been involved. Much of that speculation stems from the identities of the perpetrators arrested by Russia's Federal Security Service, or FSB, which seem to indicate that the state security agency wants Kadyrov gone. In the midst of this, however, Putin has rewarded the Chechen leader with a medal of honor, solidifying his support for Kadyrov and possibly taking a stance against the FSB.
Nemtsov was shot in the back four times on a bridge next to the Kremlin on Feb. 27, two days before he was set to participate in a rally protesting the Russian government. On March 8, FSB chief Alexander Bortnikov announced the arrest of two men (Zaur Dadaev and Anzor Gubashev, who are relatives) and the detainment of another three (Shagid Gubashev, Tamerlan Eskerkhanov and Khamzad Bakhayev). All of the suspects are from the Russian Caucasus. Police attempted to detain a sixth man in the Chechen capital of Grozny, but the suspect reportedly blew himself up as police approached.
Moscow's Basmanny district court said at Dadaev's arraignment that he had confessed to the assassination. The other four suspects have not confessed. On March 10, Dadaev supposedly retracted his confession when speaking with two members of Russia's Human Rights Council. Dadaev is a former deputy commander of Chechnya's "Sever" battalion, a notorious military group set up after the 2004 assassination of Akhmad Kadyrov (Ramzan's father) that consists of Kadyrov's most zealous loyalists. Human rights groups have accused the Sever (North) and its sister battalion, Yug (South), of operating as Ramzan's death squads.
Kadyrov immediately took to Instagram (his media outlet of choice) the day of arrests to proclaim that Dadaev was "a true patriot" who would never take action against Russia. Kadyrov's defense of Dadaev has led to mass speculation that Kadyrov was involved in, or even ordered, the assassination. The day after the FSB announced the Chechens suspected of the Nemtsov murder, Kadyrov was in Moscow receiving from Putin one of Russia's highest awards, the Order of Honor, purportedly for his years of diligent professional and social work. The very public display of support from Putin, particularly the day after Kadyrov defended one of the arrested suspects, ignited a media storm. Russian and foreign media began speculating about whether, if Kadyrov was indeed behind the Nemtsov assassination, he did it for Putin, under Putin's orders or to impress the Russian president.
Connected Content
---