On Russia's Borders, Bolton Probes for Openings for the U.S.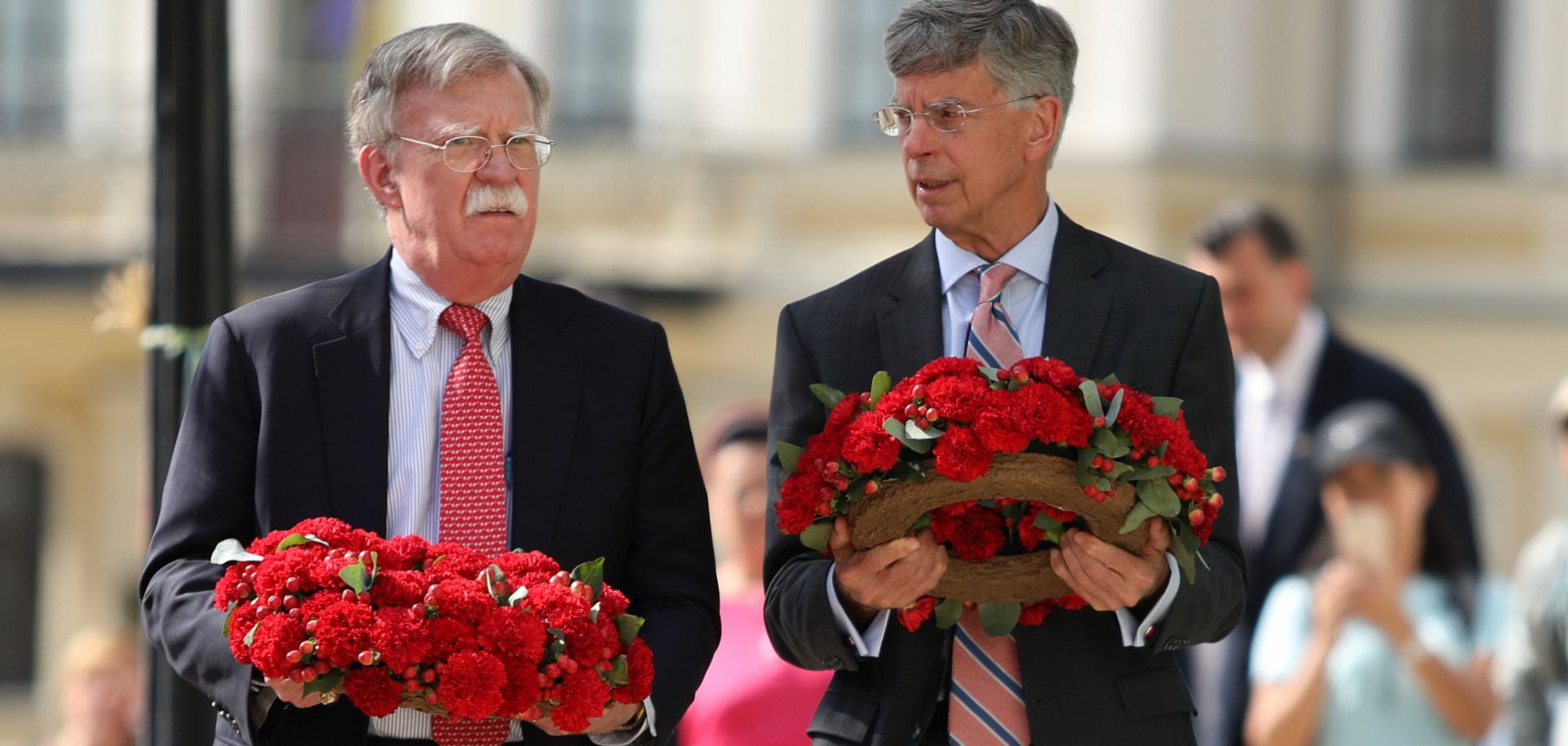 (DANIL SHAMKIN/NurPhoto via Getty Images)
Highlights
The United States will offer continued backing to Ukraine during national security adviser John Bolton's visit to Kyiv.
Although Belarus remains allied to Russia, Bolton could try to offer some economic and security incentives to Minsk.
As Moldova remains delicately poised between pro-European and pro-Russian parties, Bolton will attempt to draw the country closer toward the West during his visit to Chisinau.