ASSESSMENTS
Russia's Defense Industry Finds Itself in a Tailspin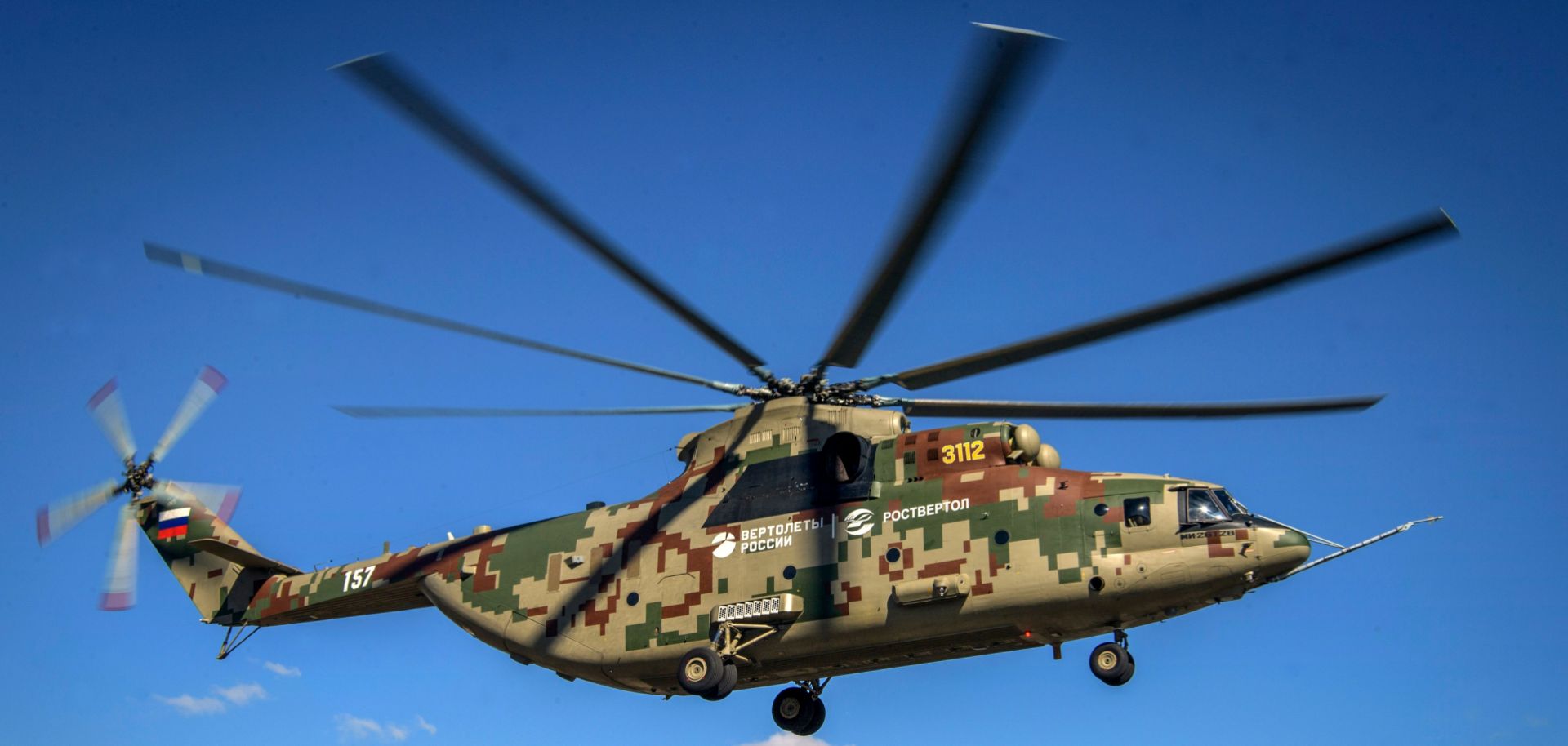 (YURI KADOBNOV/AFP/Getty Images)
Highlights
Domestic budget limits and decreasing arms exports are set to severely impact the viability of Russian arms manufacturers.
The Kremlin's efforts to promote import substitution policies are not succeeding and the defense sector is unlikely to bolster its bottom line by shifting to produce products for the domestic market.
The Russian defense industry's inherent weaknesses could become self-perpetuating; the failure to find markets for Russian products will increase the costs of production and, therefore, military modernization.