ASSESSMENTS
Saudi Arabia's Vision 2030 Plan Is Too Big to Fail -- Or Succeed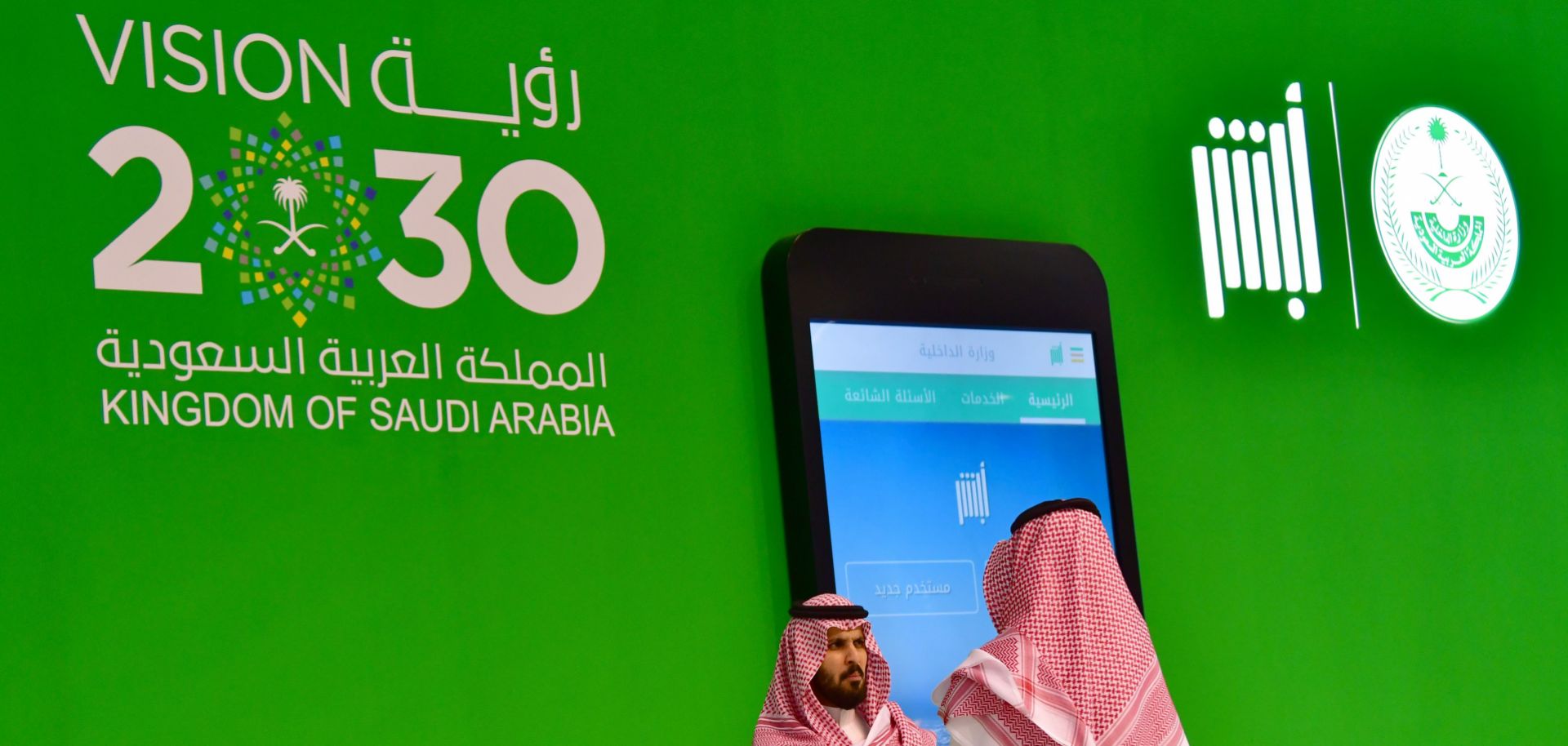 (GIUSEPPE CACACE/AFP/Getty Images)
Highlights
Since 2016, Saudi Arabia has been urgent in pursuing its aggressive economic reform efforts, but since oil prices have risen, these efforts have shifted and slowed.
Riyadh hopes to grow its foreign investment and private sector activity, but it will struggle as its regulatory environment is continually shifting.
Everything in the kingdom, from social practices to regulations, is still tightly controlled by the state, which will continue to invite wariness from investors and Saudi citizens.
Though Riyadh may be tapping the breaks on some of its initiatives, this is not a sign that the troubles Vision 2030 is facing are fatal — or even entirely unexpected; rather, they are part of a familiar cycle.