ASSESSMENTS
Saudi Oil Infrastructure Offers a Target-Rich Environment for Iran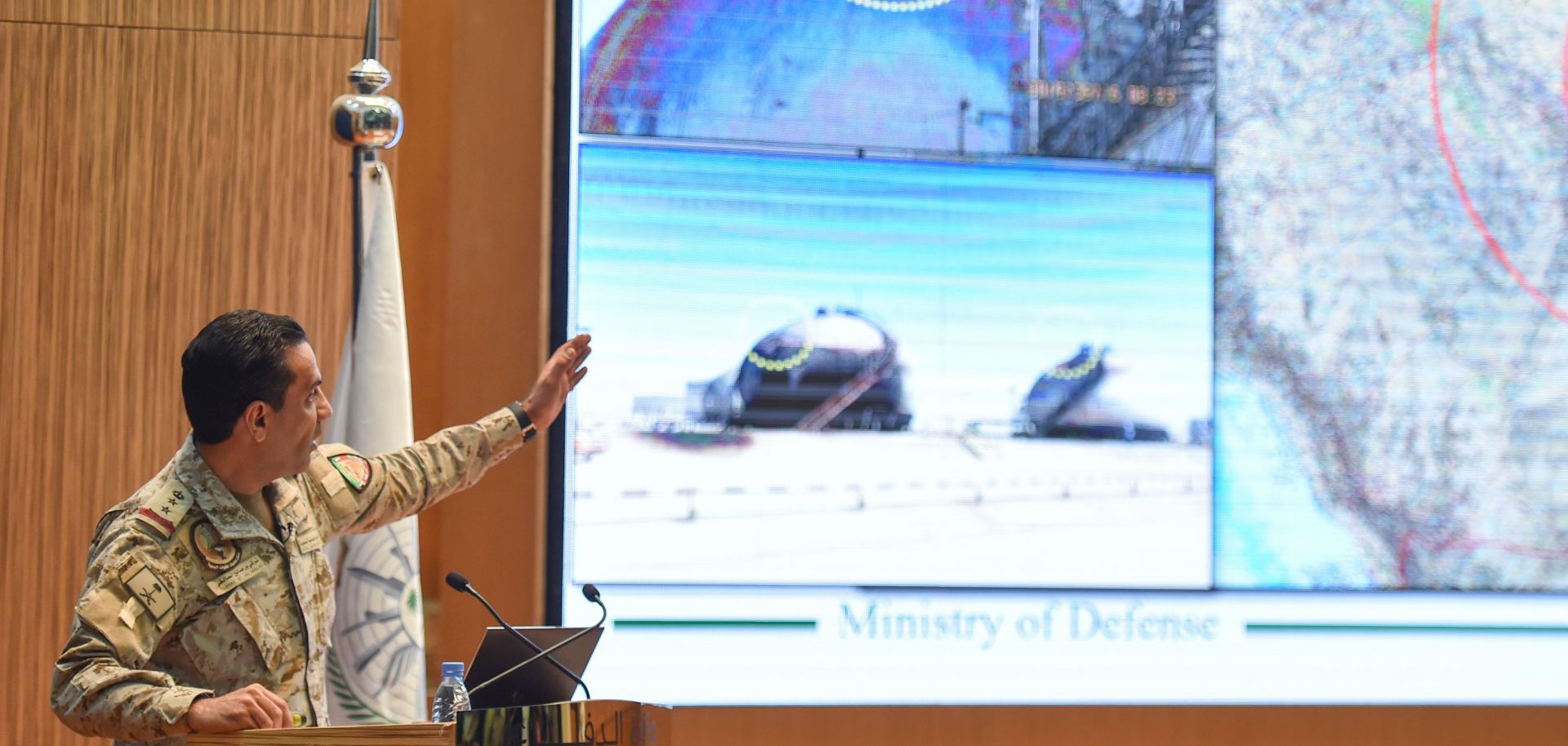 (FAYEZ NURELDINE/AFP/Getty Images)
Highlights
Iran has recently focused on building up its missile capabilities, putting Saudi Arabia's critical infrastructure within its reach.
Saudi air defenses have significant vulnerabilities to missile and air attacks by Iran, whether launched directly from Iran or via Iraq or Yemen.
The Saudi oil and gas sector has numerous chokepoints Iran can target, and Iran could decide to expand its target set beyond the petroleum sector.