ASSESSMENTS
Smart Factories: The Next Industrial Revolution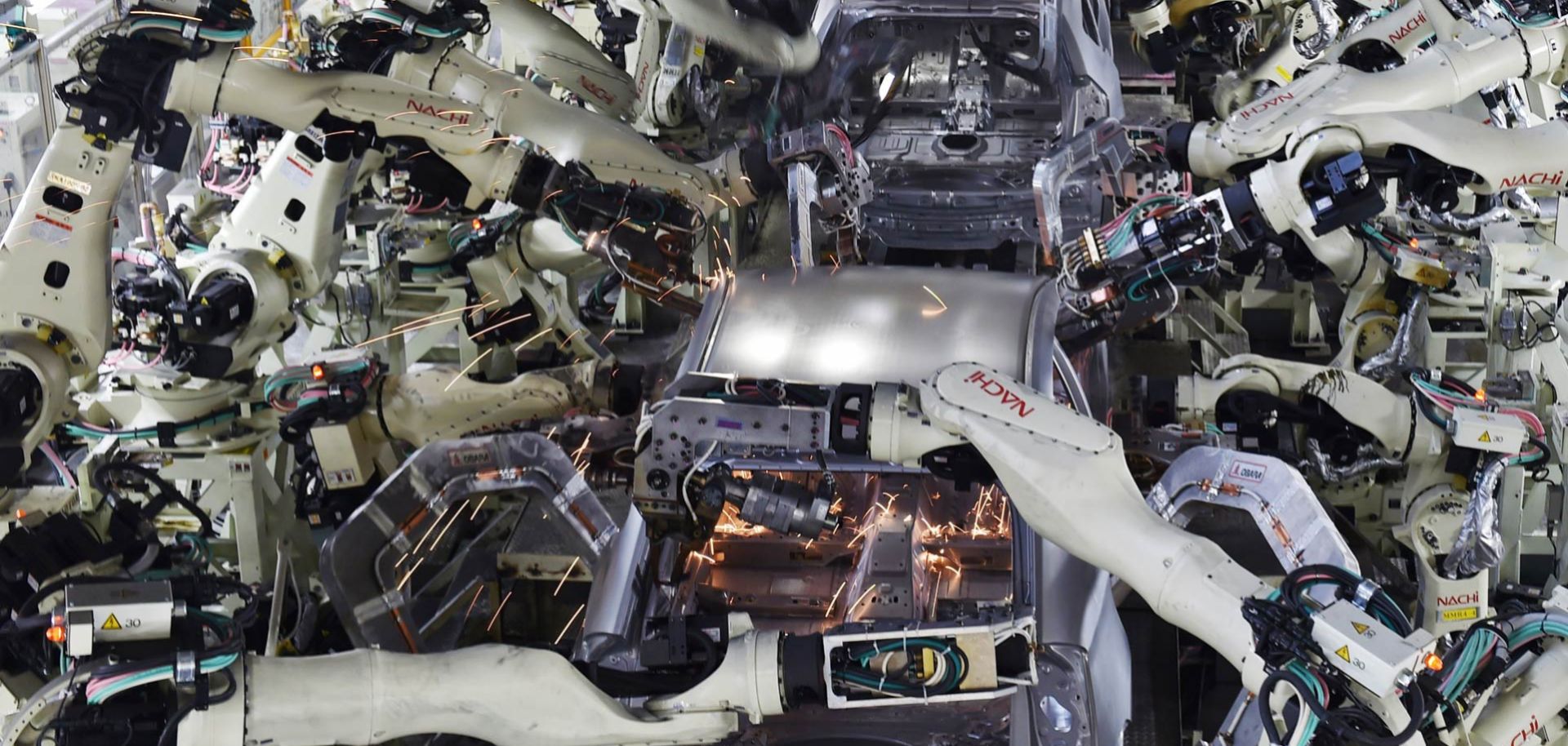 (KAZUHIRO NOGI/AFP/Getty Images)
Forecast
The interconnection of devices — the Internet of Things — will become more widely used in industry and manufacturing.
This development will streamline manufacturing, from design to delivery.
Developed economies will benefit the most from new technologies, which will destroy some jobs and create new ones.
Developing countries will suffer once the need declines for cheap labor in low-end manufacturing.
China will adapt to the new technologies because of long-term concerns.
Cybersecurity will become even more important as "smart" technologies become more integrated with manufacturing.