ASSESSMENTS
The Smoldering Hot Spots of Latin American Political Instability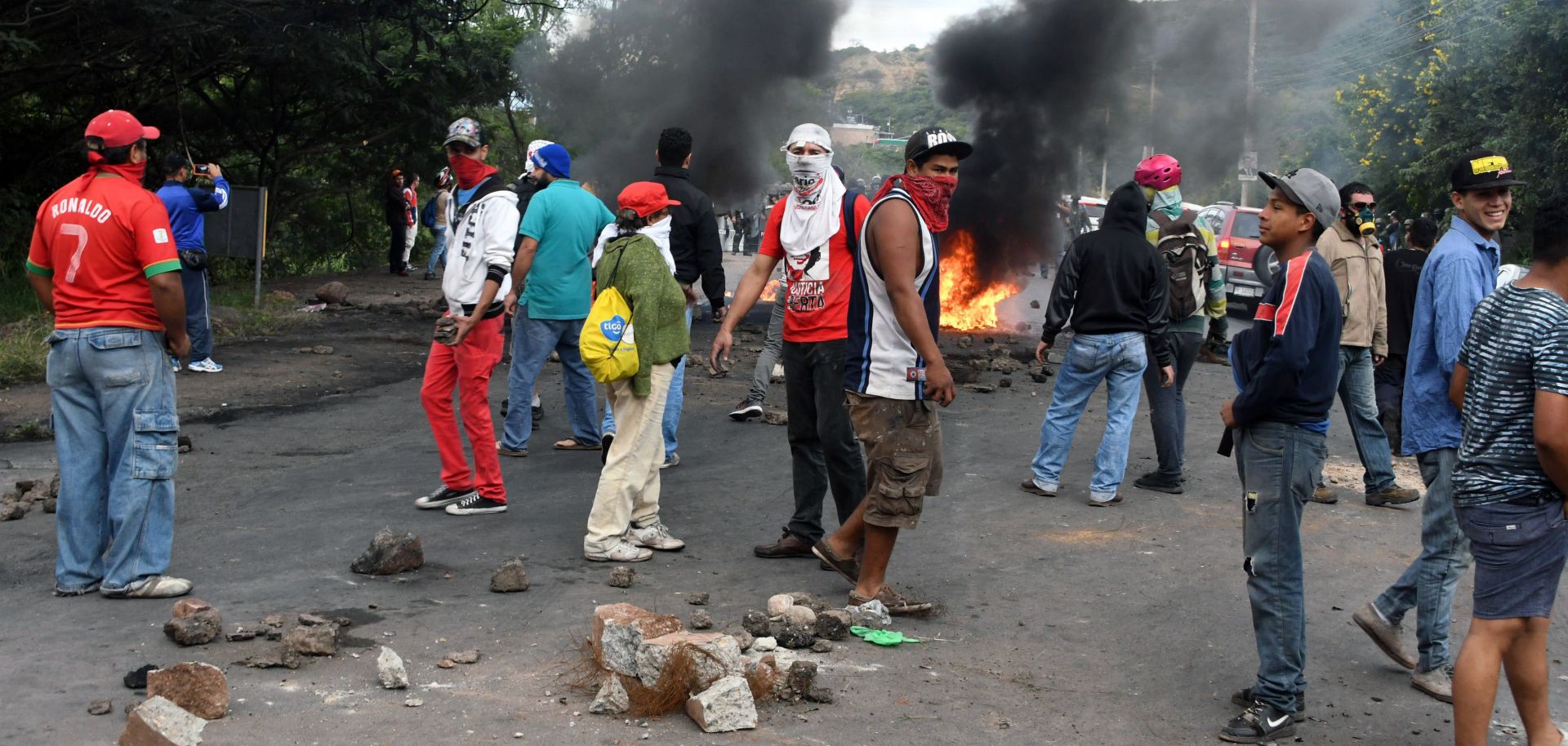 (ORLANDO SIERRA/AFP/Getty Images)
Highlights
Transitions of political power in Latin America have become generally peaceful over the past three decades. But in Bolivia, Cuba, and Honduras — where deeply entrenched governments will dispute control against political challengers — domestic politics will become more unstable over the coming years.
Bolivian President Evo Morales' weakening hold over domestic politics will be the main driver of instability in that country in coming years.
In Cuba, the eventual lifting of the U.S. economic embargo will bring with it more money, leaving political leaders to jockey for influence and greater access to revenue from trade and tourism.
In Honduras, political unrest will persist over the next few years as the country's opposition tries to resist unpopular government moves.