South Korea Finds Itself in a Familiar Spot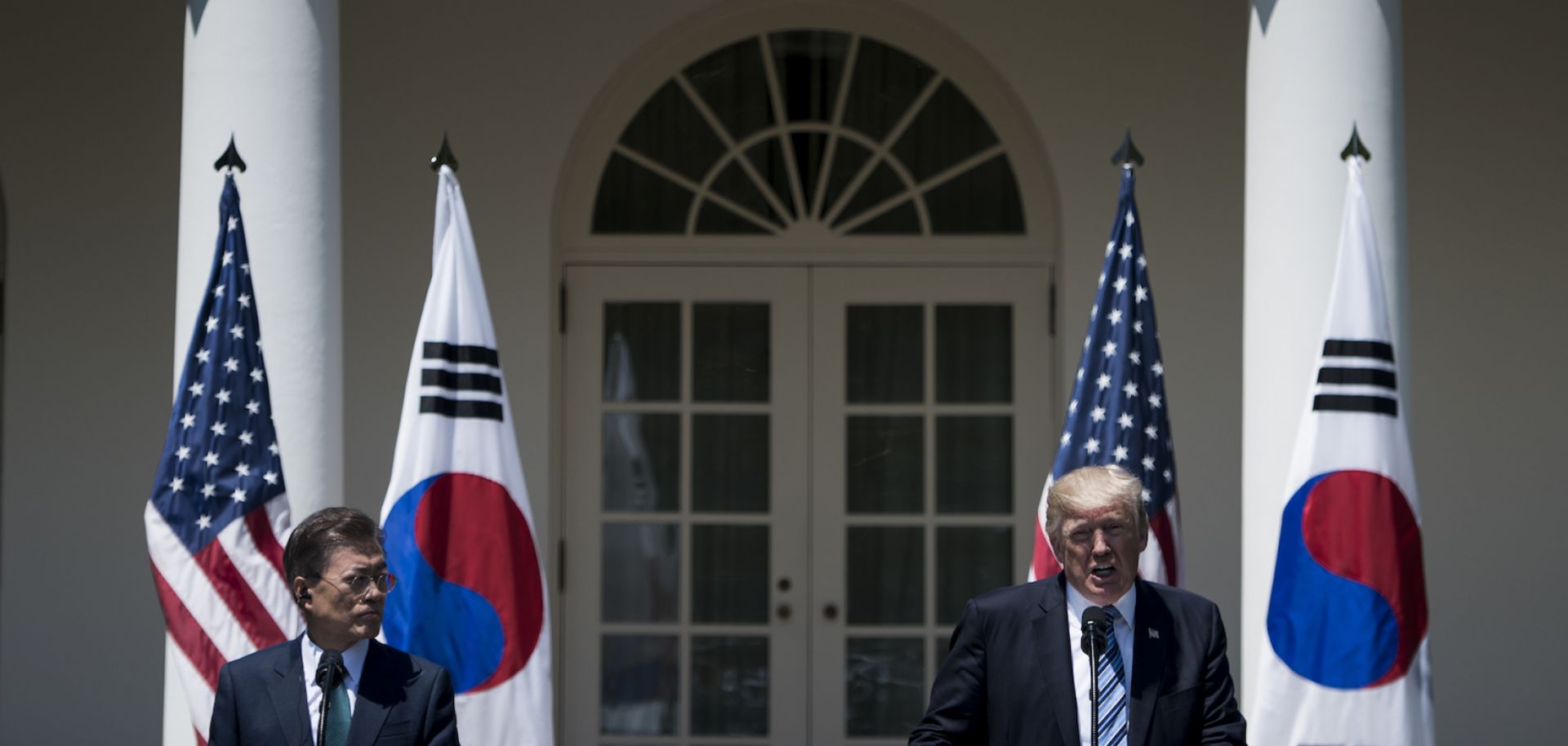 (BRENDAN SMIALOWSKI/AFP/Getty Images)
Highlights
South Korea finds itself once again mediating between the U.S. and North Korea to keep the diplomatic momentum going, just weeks before a planned U.S.-North Korea summit.
Despite hard-line U.S. and North Korean rhetoric, there are still signs the two sides want to hold their summit — and may compromise.
However, even if the summit fizzles, the United States cannot easily swing back to the maximum pressure tactics of 2017.