ASSESSMENTS
Can Syria's Kurds Hold the Ground They've Gained?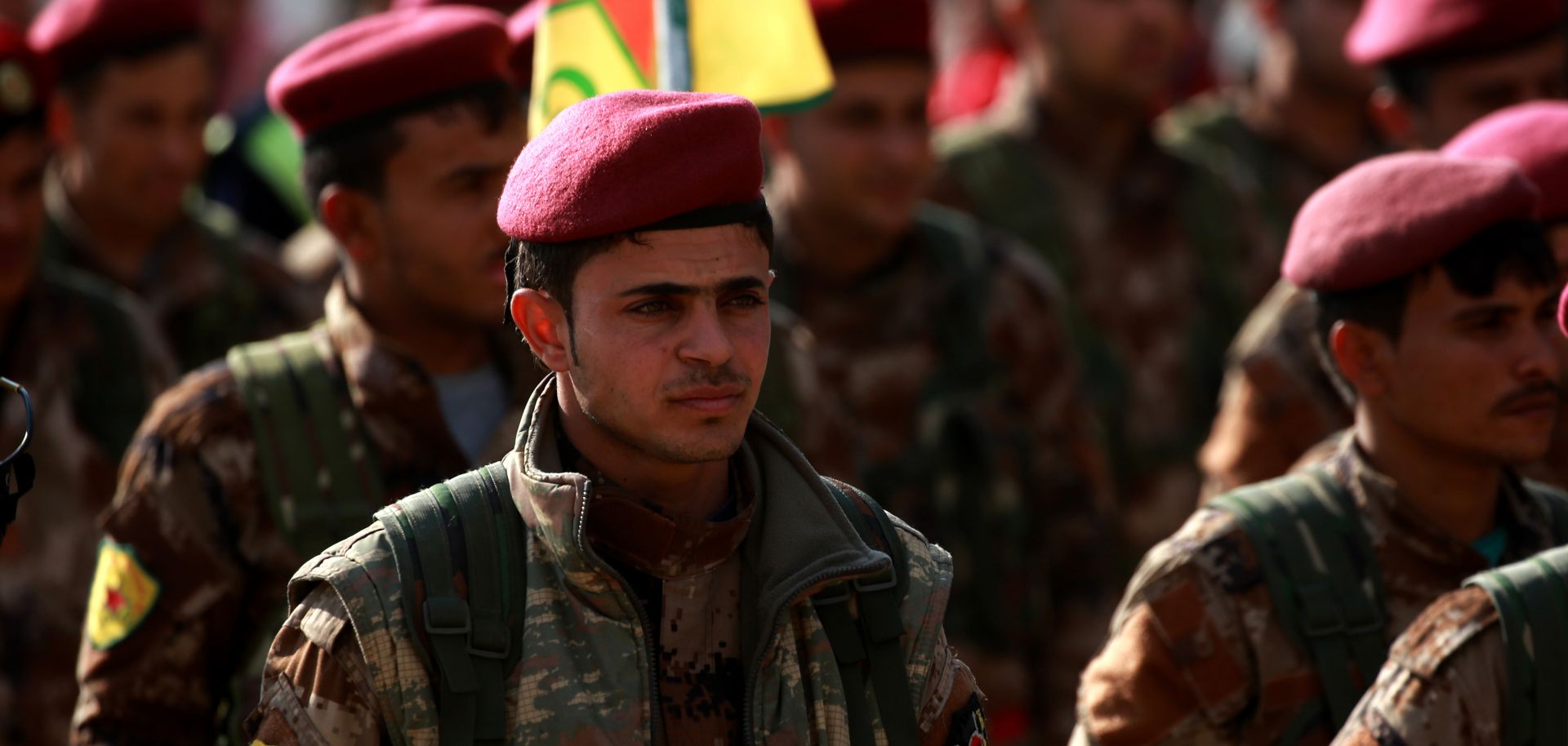 (DELIL SOULEIMAN/AFP/Getty Images)
Highlights
Turkey's offensive in Afrin reveals the limits of Kurdish aspirations for autonomy in northern Syria.
The United States protects Kurdish fighters in Syria as part of the Syrian Democratic Forces, but that protection will not last.
Syrian Kurds will be exposed to a permanent threat from both Ankara and Damascus, one that threatens the future existence of their semi-autonomous Rojava region.