The Signs, Options and Risks of a U.S. Strike on Syria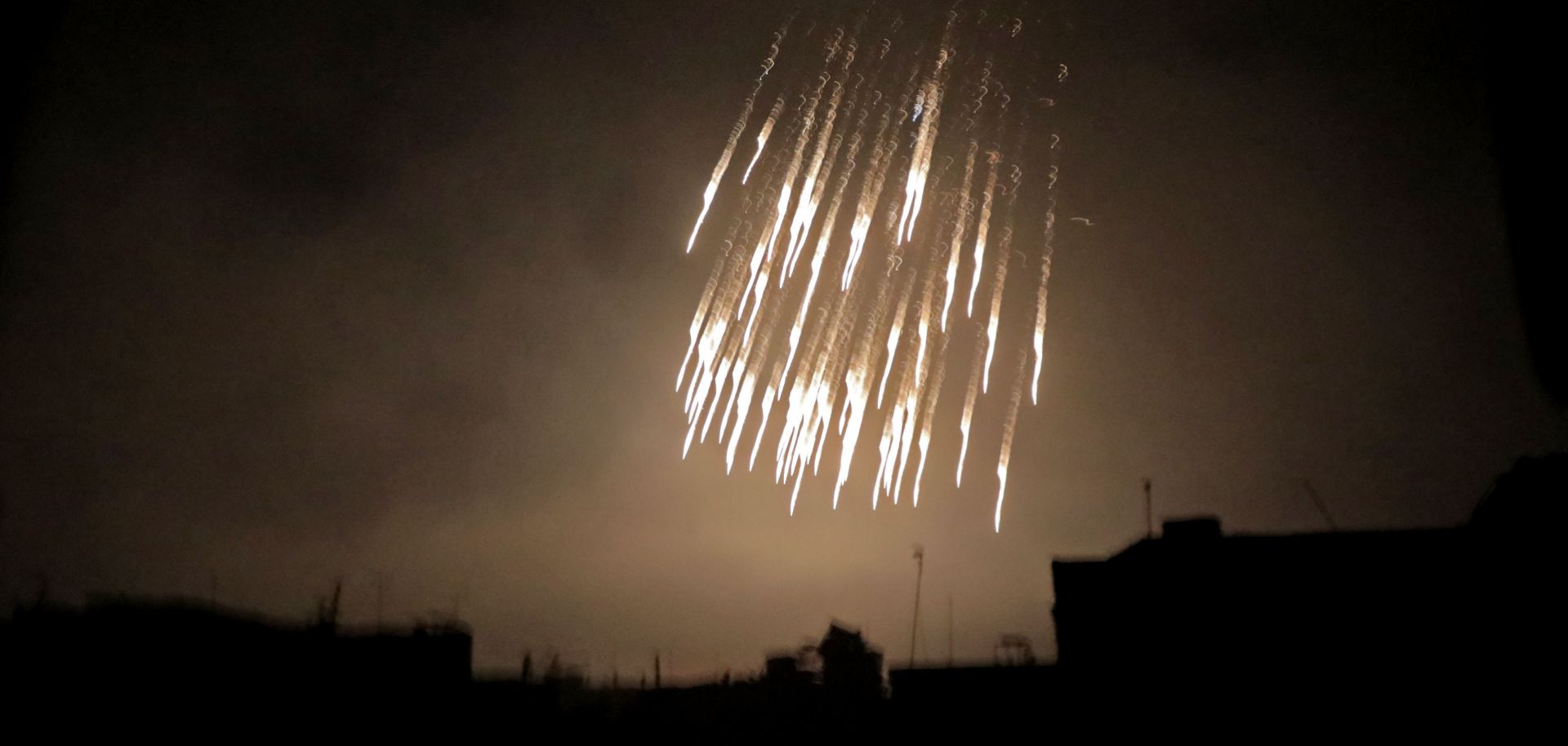 (HAMZA AL-AJWEH/AFP/Getty Images)
Highlights
The United States is building a military coalition to deter Syria's use of chemical weapons.
This coalition may conduct a broader operation with a bigger target list than the U.S. strikes conducted in April 2017, but it would not be intended to change the civil war's frontlines.
Like 2017's strikes, any potential operation will try to avoid Russian casualties and mitigate risk of further political escalation for the coalition.