ASSESSMENTS
Taiwan Enters a High-Stakes Campaign Season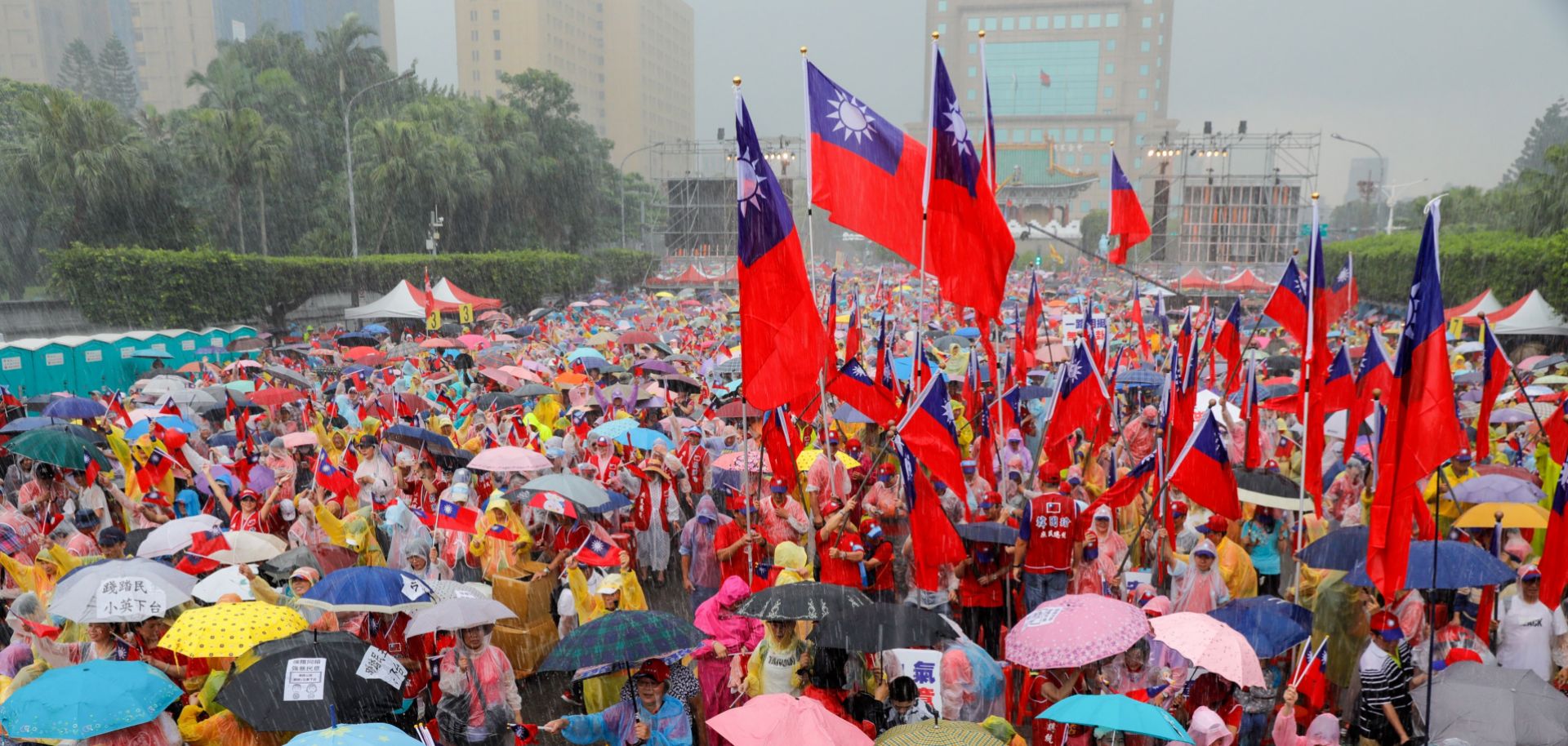 (DANIEL SHIH/AFP/Getty Images)
Highlights
With presidential hopefuls holding divergent views over the government's relations with China, Taiwan's elections in January will have a deciding effect on cross-strait relations over the next four years and beyond.
Taiwan's ruling party and its presidential candidate, incumbent Tsai Ing-wen, will ramp up pro-independence narratives to muster public support ahead of next year's vote.
Beijing will be under pressure to respond to pro-independent narratives, and tensions around the Taiwan Strait will escalate in the coming months if Washington advances proposed arms sales, passes pro-Taiwan bills and elevates the level of official visits with Taipei.