ASSESSMENTS
Taming the Twin Headaches of Argentina's Economy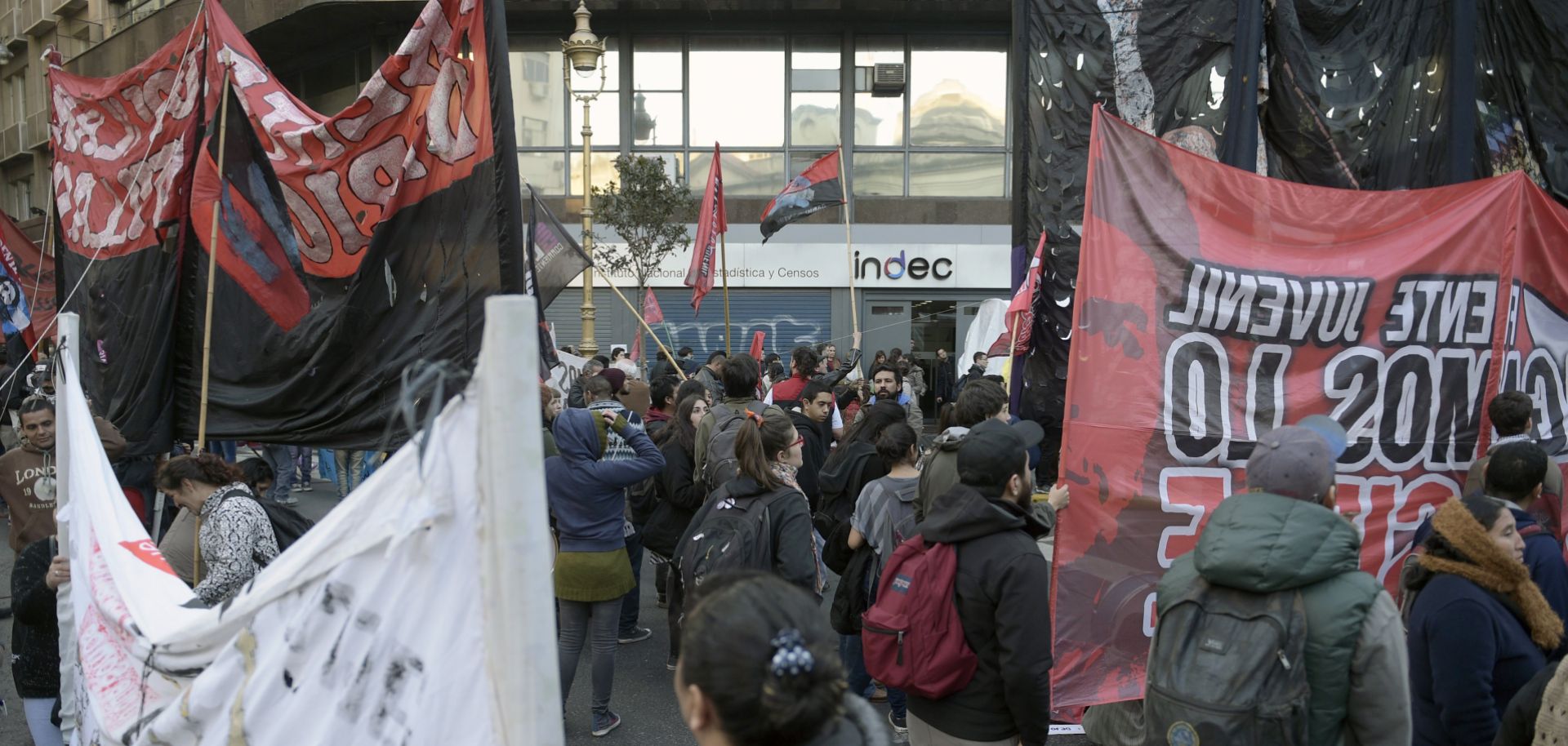 (JUAN MABROMATA/AFP/Getty Images)
Highlights
To limit popular backlash, Argentine President Mauricio Macri has adopted a gradual approach to economic reform and trade liberalization, but it has generated weak results.
While the economy recovered last year from a deep recession, a growing trade deficit and high inflation could put those improvements at risk ahead of Argentina's 2019 presidential election.
Macri's chances for re-election could be severely undermined if his reforms don't start generating more visible economic results.