ASSESSMENTS
As Terrorists Settle Into the Sahel, West Africa Prepares for Battle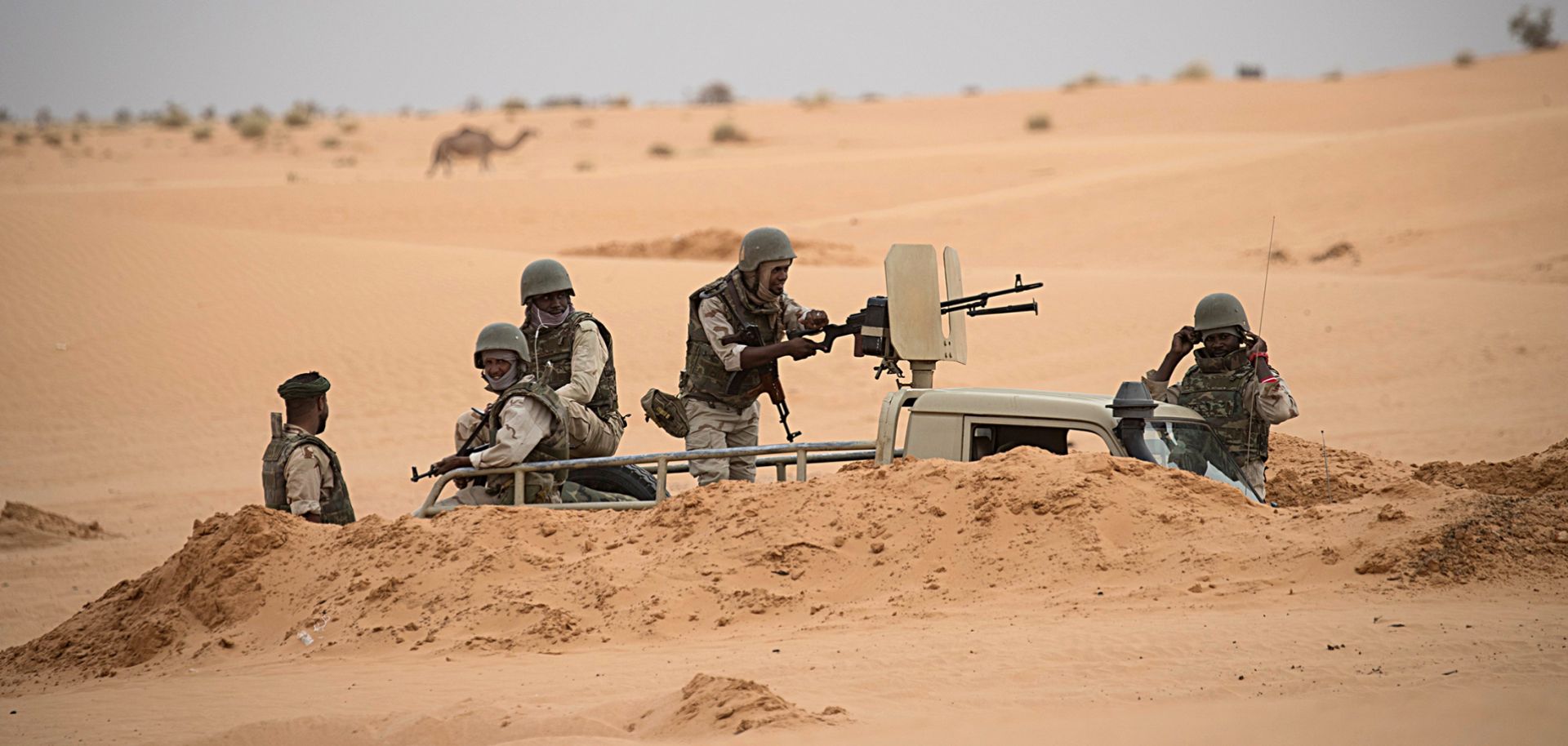 (THOMAS SAMSON/AFP/Getty Images)
Highlights
Unstable areas in sub-Saharan Africa will become even more attractive hot spots for militant activity as extremists shift focus from fighting Western-led operations in Iraq, Syria and Afghanistan.
The inability of France and other foreign actors to help stabilize the increasingly precarious Sahel region has made the region a particularly enticing destination for militants, both in terms of financing and manpower.
Militants' growing presence in northern Mali and Burkina Faso could lead to an uptick in attacks and kidnappings in West Africa as groups expand their footholds southward.
Such an increase in terrorist activity in Ghana and Ivory Coast could eventually prompt their Western beneficiaries to bolster counterterrorism efforts on the ground.