ASSESSMENTS
Trouble Awaits Any Military Intervention in Venezuela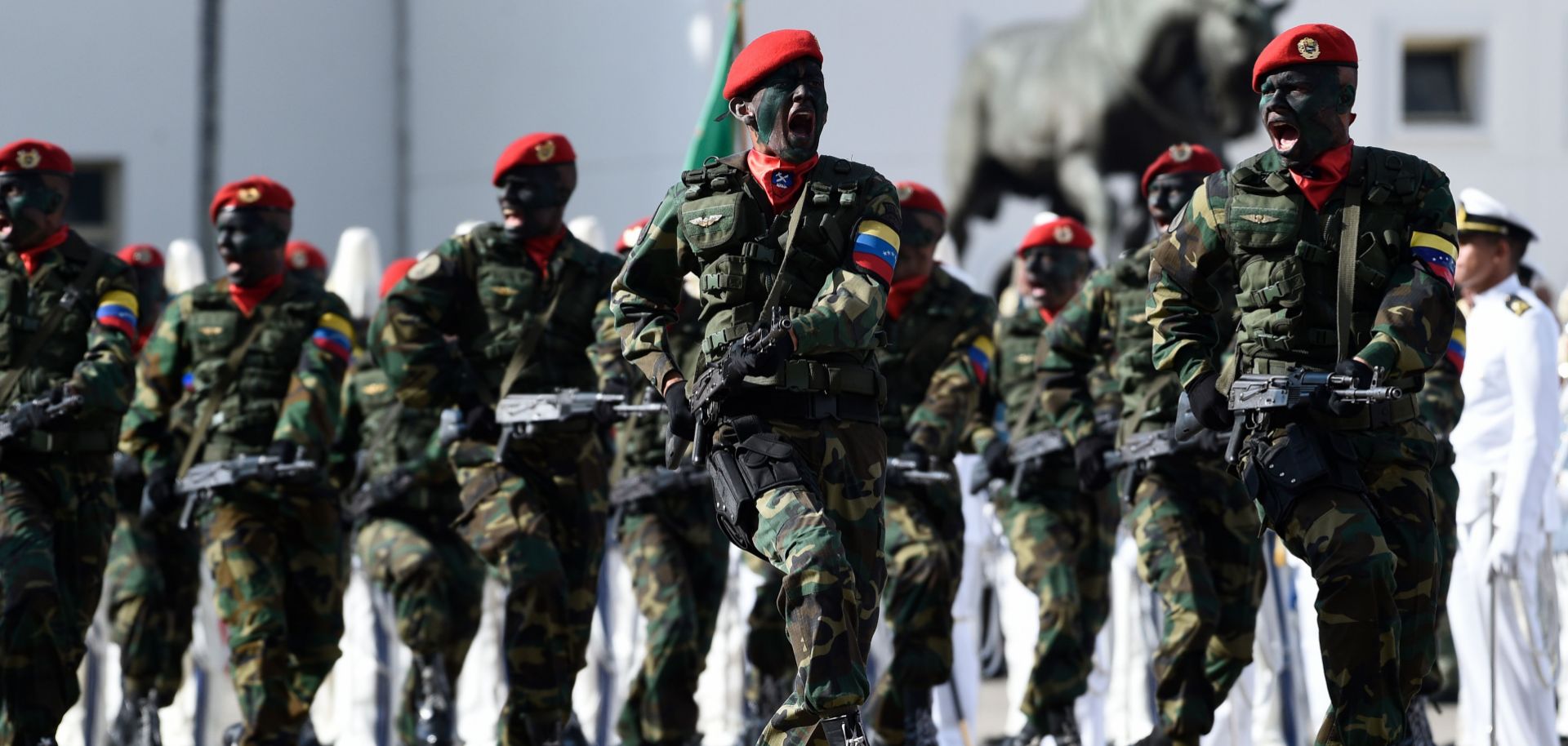 (FEDERICO PARRA/AFP/Getty Images)
Highlights
Many lower-level Venezuelan military personnel could desert their positions if ordered to crack down on opposition demonstrators.
At the same time, the country's armed forces could quickly muster a hasty defense to resist any outside intervention intent on overthrowing the government.
Any intervening force would face numerous challenges, including difficult terrain, logistical issues, guerrilla attacks and the prospect of fighting beleaguered but well-equipped Venezuelan forces.