ASSESSMENTS
Truce Aside, U.S.-EU Trade Relations Are In for a Bumpy Ride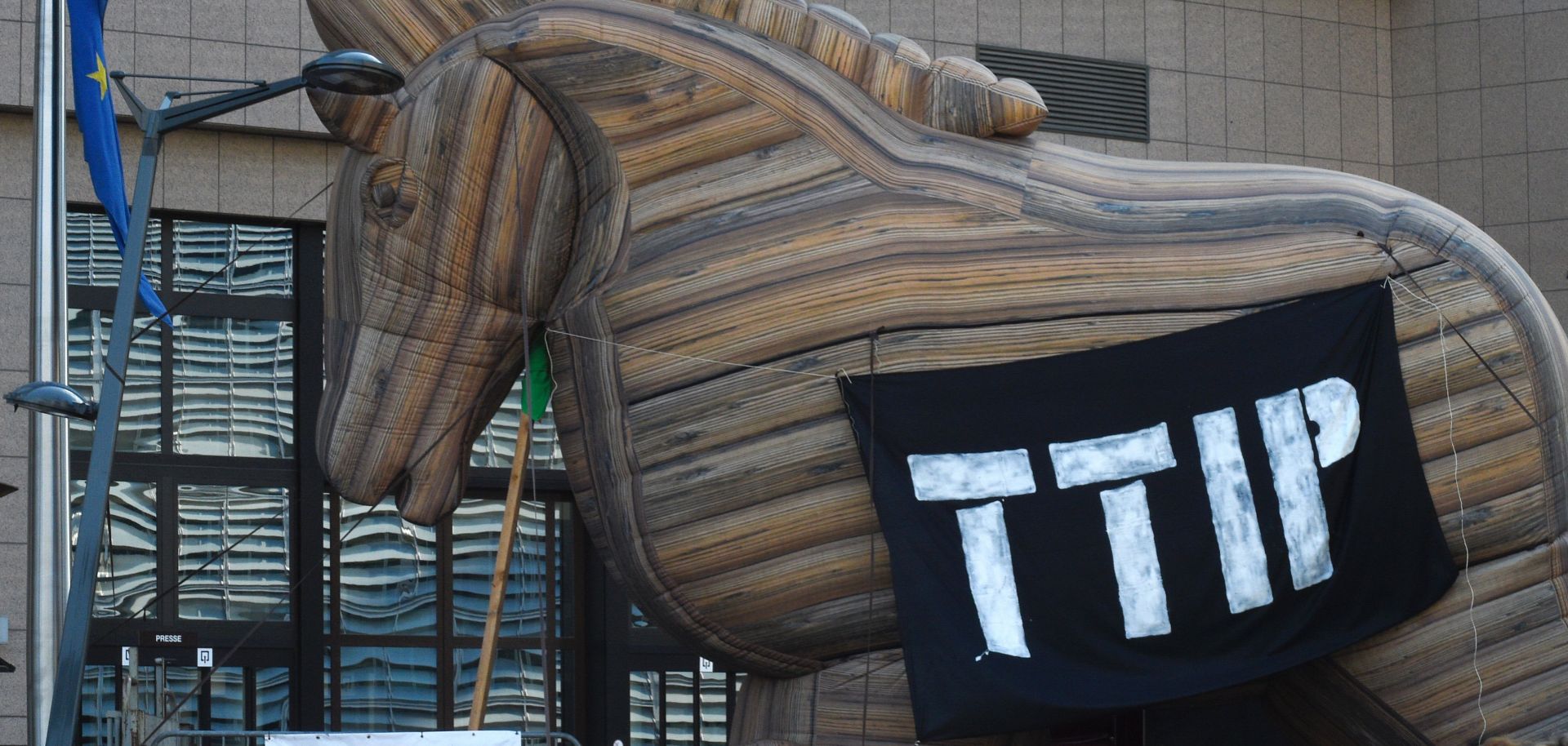 (JOHN THYS/AFP/Getty Images)
Highlights
Although the European Union and the United States agreed to negotiate a trade deal that includes only manufactured goods, Washington has already put agricultural products on the table and will likely keep them there as talks continue.
France, Italy and other protectionist governments on the Continent will resist U.S. – and likely German – calls for U.S.-EU trade talks to include agricultural products.
European leaders are already saying that talks will eventually need to include the auto sector and address U.S. "Buy American" laws.
American demands on agriculture and vehicle protectionism, however, could derail the prospects of a deal, making the future of U.S.-EU trade relations potentially stormy.