COLUMNS
Trump and Kim Break With the Past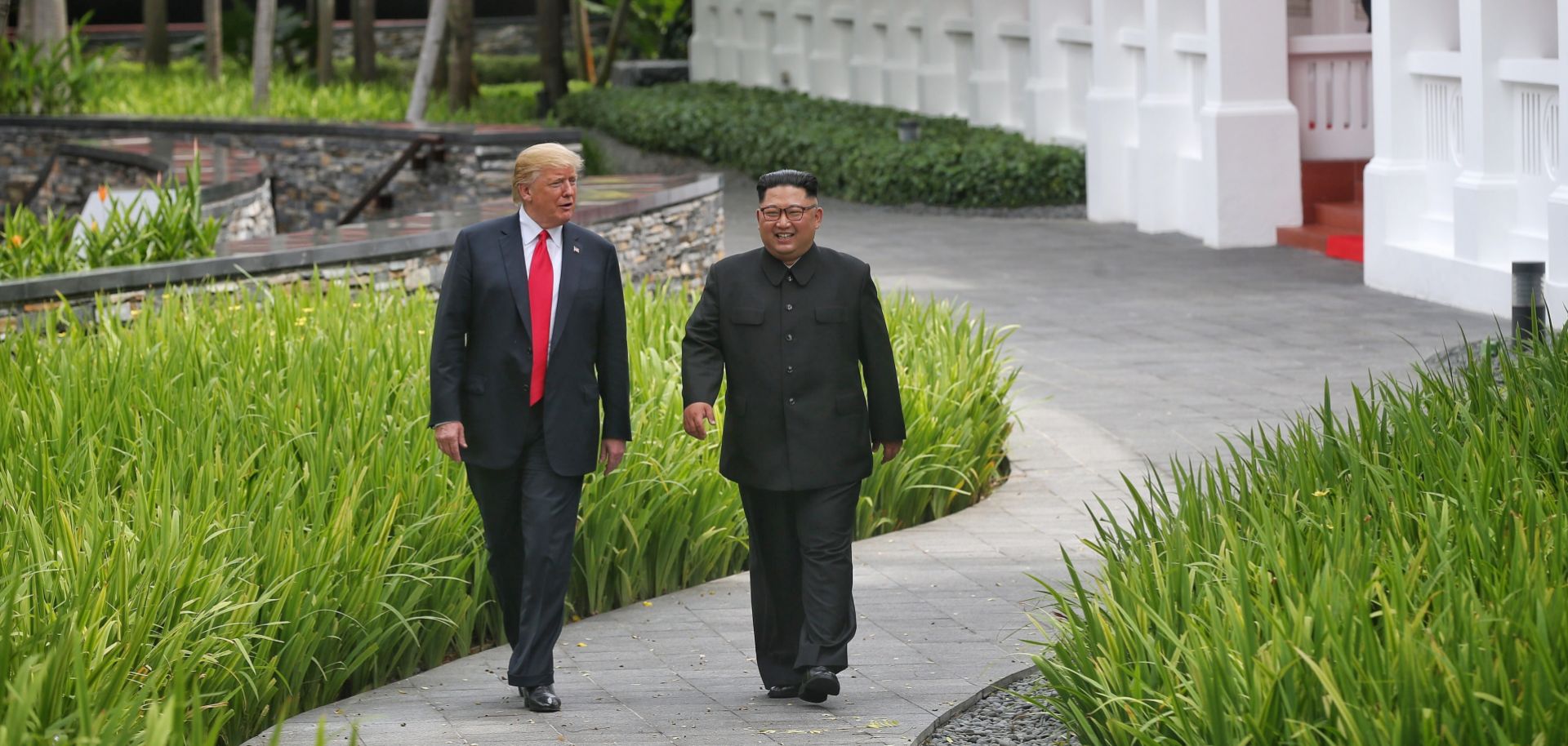 (KEVIN LIM/The Strait Times/Getty Images)
Highlights
Summits are not contests to determine winners or losers. What the U.S.-North Korea summit did was change the way the two countries manage relations — and crises — offering a respite from the heightened unease on the Korean Peninsula.
In breaking past the barrier of demanding change before dialogue, the United States is in a better position to manage tensions with North Korea even if denuclearization is never completed.
North Korea appears to have empowered its negotiators to make concessions without having to come back to Pyongyang, allowing for more meaningful and productive talks.