COLUMNS
Trump, Kissinger and the Search for a New World Order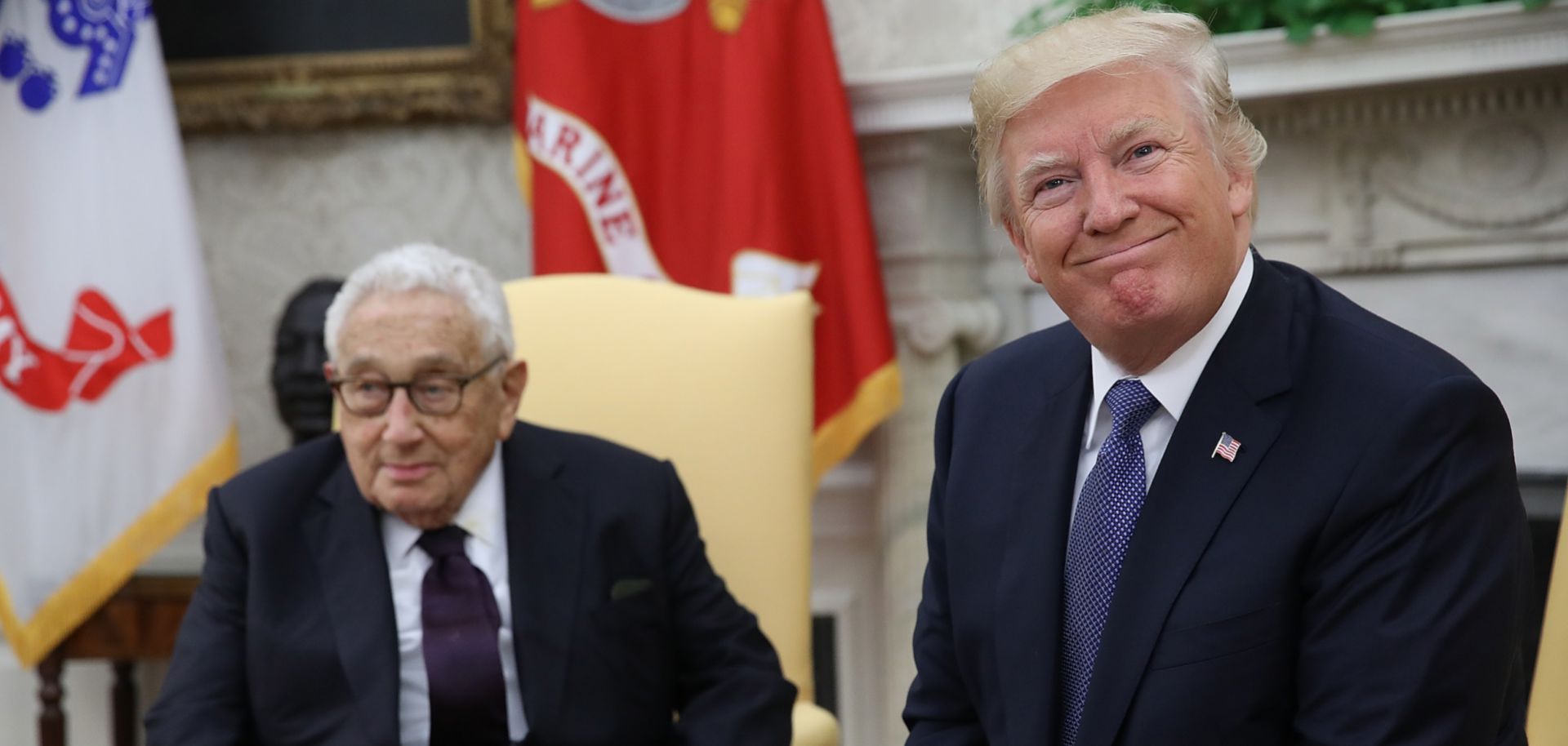 (WIN McNAMEE/Getty Images)
Highlights
The United States' return to aloofness, China's rise, Europe's fragmentation and the growing strategic alignment between Moscow and Beijing are all destabilizing the international system.
Basing the world order on Westphalian principles is necessary to reinject enough flexibility and pragmatism into the global system amid a new, competitive era of great power politics, according to veteran diplomat Henry Kissinger.
The potential for a U.S.-China understanding on the fate of the Korean Peninsula will serve as a critical testing ground for this emerging world order.