COLUMNS
Carrying the Lessons Learned About Trump Into 2019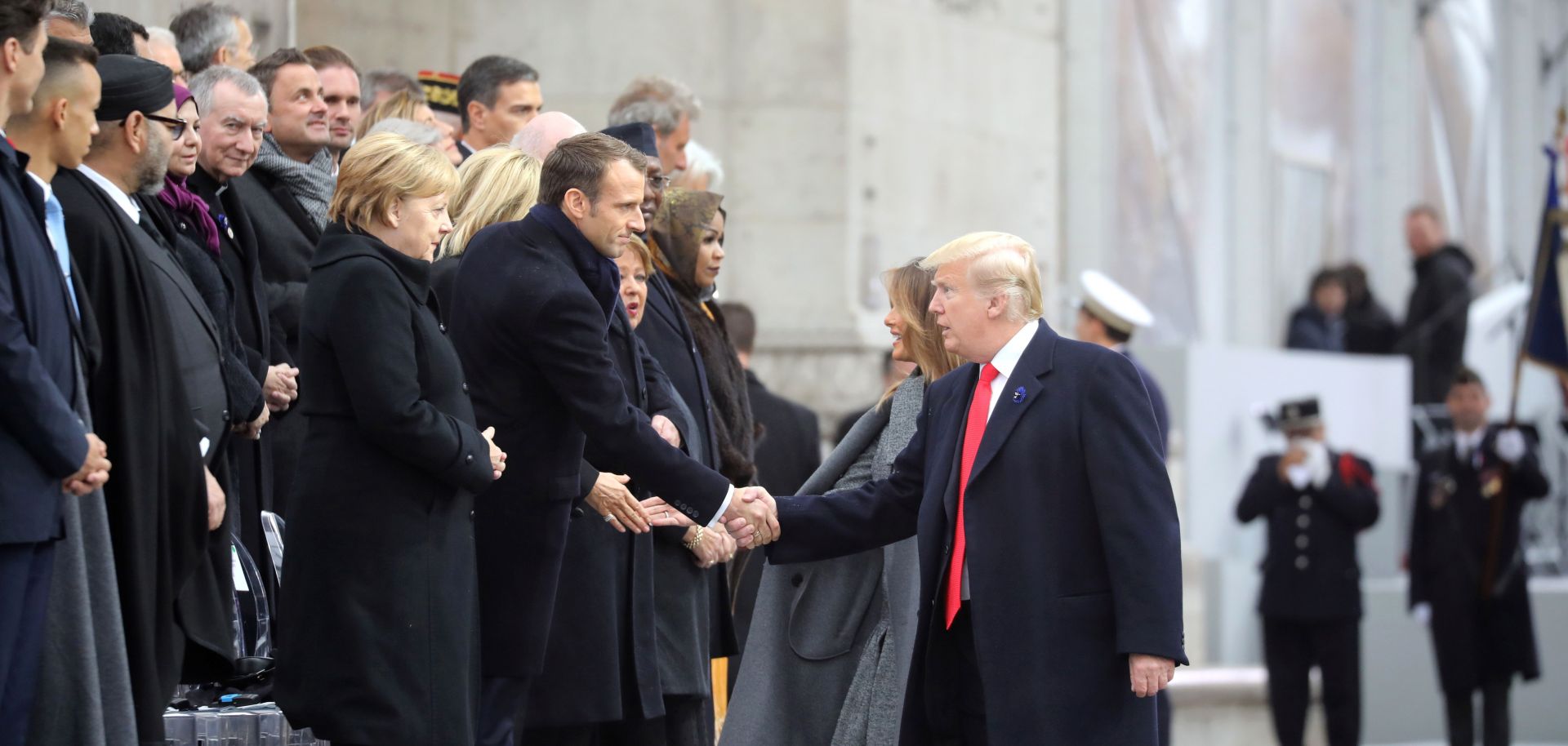 (LUDOVIC MARIN/AFP/Getty Images)
Highlights
U.S. President Donald Trump may be unorthodox in his methods, but he is still largely reacting to the impersonal forces driving the great power competition in the international system.
The president's tactics, however, not only can deviate from U.S. grand strategy but also directly undermine it in some critical cases. This puts middle powers in an especially awkward position in trying to balance among the United States, China and Russia.
Even as Congress and the military establishment have been significant institutional checks on executive policy, personality and ideology remain potent forces shaping policy in the Trump era.
Closely tracking the rise and fall of enablers and inhibitors surrounding the president has proved just as important as having a structural framework to make sense of the daily scuttlebutt.