ASSESSMENTS
As Turkey Enters 2019, Its Economic Woes Are Never Far Away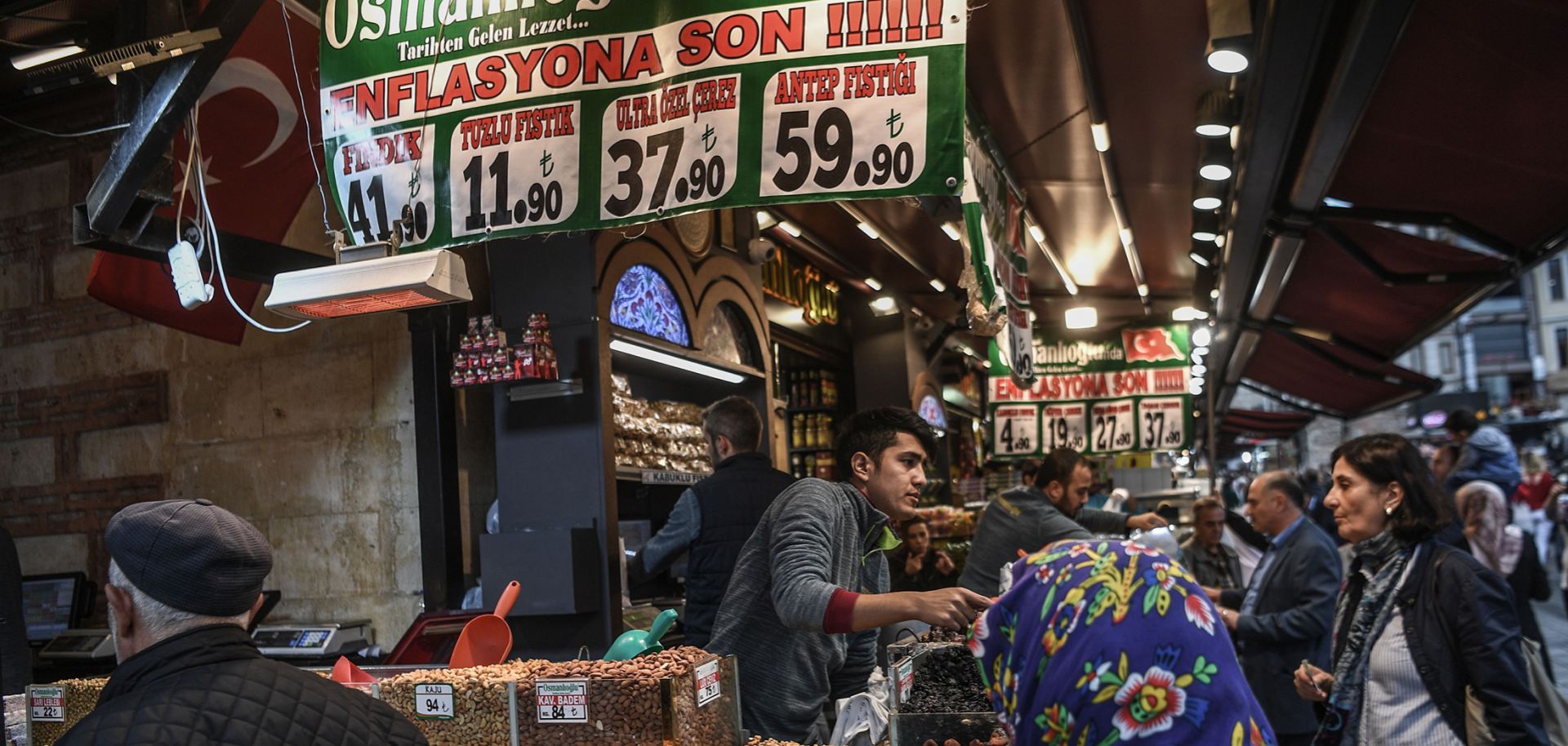 (OZAN KOSE/AFP/Getty Images)
Highlights
Since many of Turkey's woes are driven by external factors, the government will struggle to manage the country's economic fragility in 2019.
Because of the economic headwinds, Turkey will seek to minimize some tensions with Western governments such as the United States and the European Union, but it won't abandon its national security goals, including military activities in Iraq and Syria.
Because of the effect that the flagging economy could have in the lead-up to elections in March 2019, the ruling party will likely pursue more flexibility in its political alliances.