ASSESSMENTS
Turkey Prepares to Hit Back at U.S. Sanctions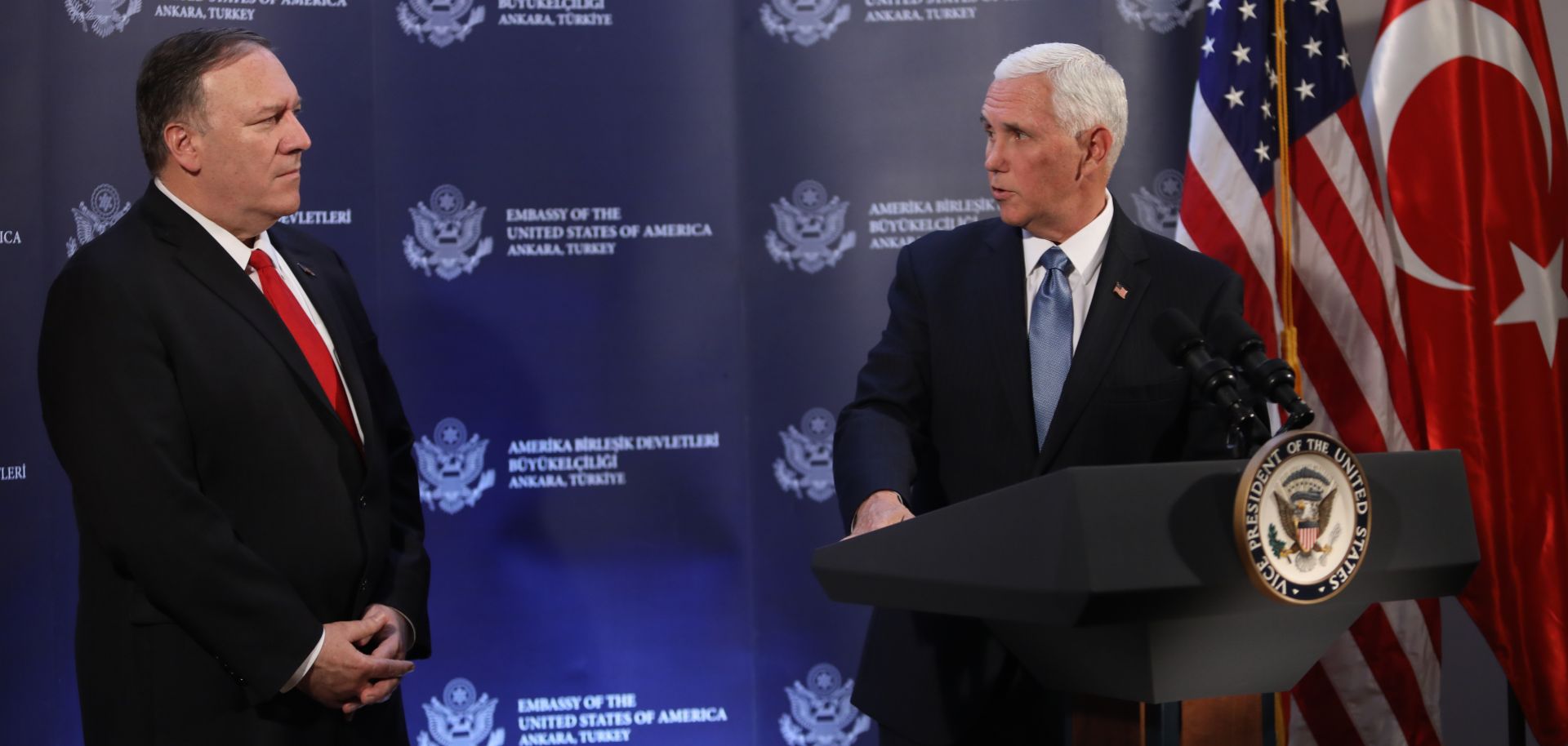 (STRINGER/Getty Images)
Highlights
The fragile cease-fire that the United States brokered between Turkey and the Syrian Democratic Forces will not reduce the U.S. political drive to punish Turkey through sanctions.
Turkey will have strong domestic reasons to retaliate against these sanctions, most immediately through grassroots activism, boycotts and local government initiatives against U.S. and Western interests inside Turkey.
Ankara will also have a strong incentive to retaliate, but it won't be able to change American behavior toward Turkey given that it is the smaller of the two powers.