ASSESSMENTS
Turkey's Delicate Dance in Iraqi Kurdistan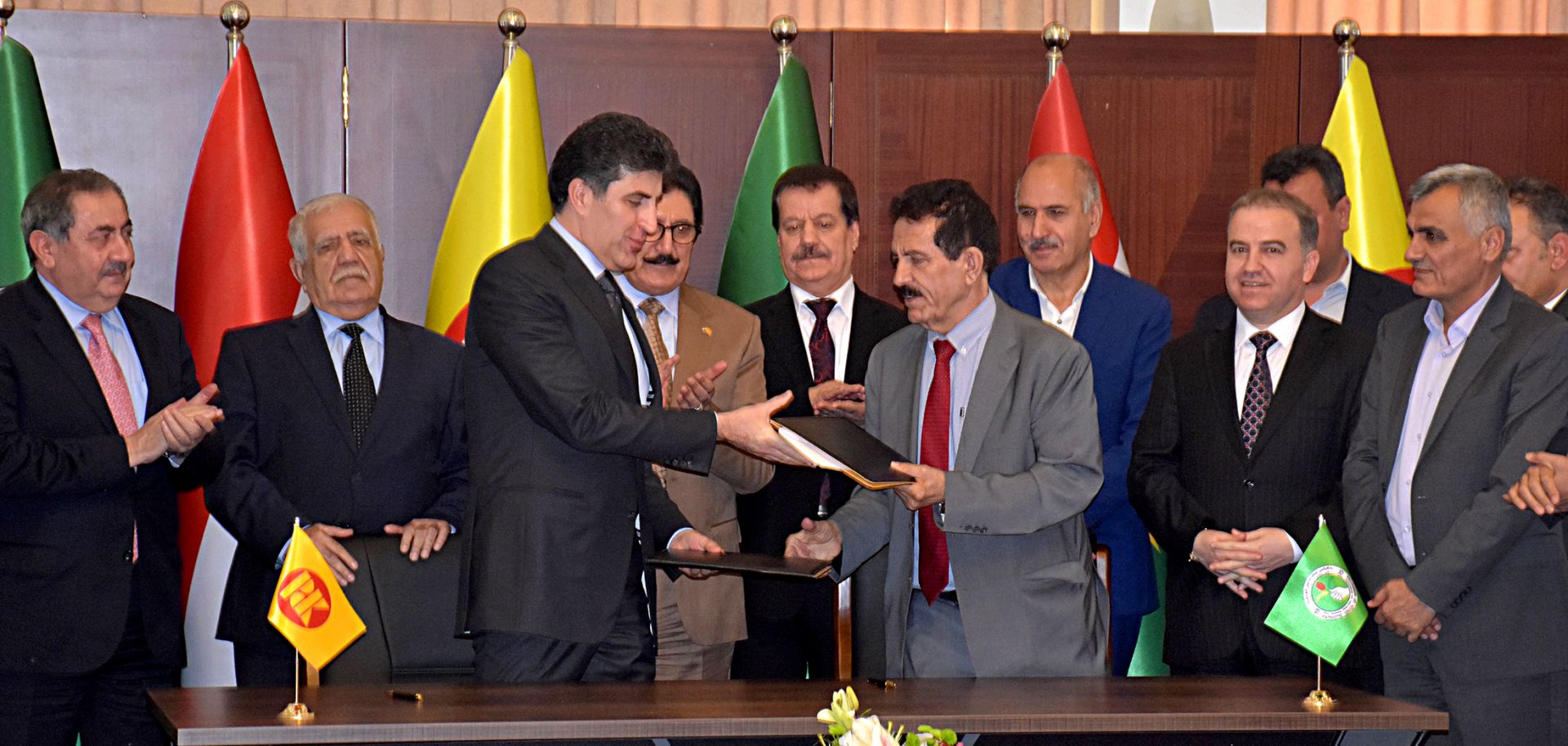 (FERIQ FEREC/Anadolu Agency/Getty Images)
Highlights
After a brief hiatus following the September 2017 failed independence referendum, the Kurdistan Democratic Party (KDP) has reclaimed its place at the helm of the Kurdish government in northern Iraq.
The return of the political status quo in the region will open the KDP up to deeper diplomatic and economic cooperation with Turkey, its most important external ally.
The KDP will continue to grant Turkey leeway to increase its military operations against the Kurdistan Workers' Party in exchange for closer economic and trade ties with Ankara.
But in its effort to curtail an independent Kurdish state, the Turkish government will further irk its own Kurdish population, thus exposing itself to additional security and political risks at home.