ASSESSMENTS
Ukraine and Russia Take Their Conflict to the Sea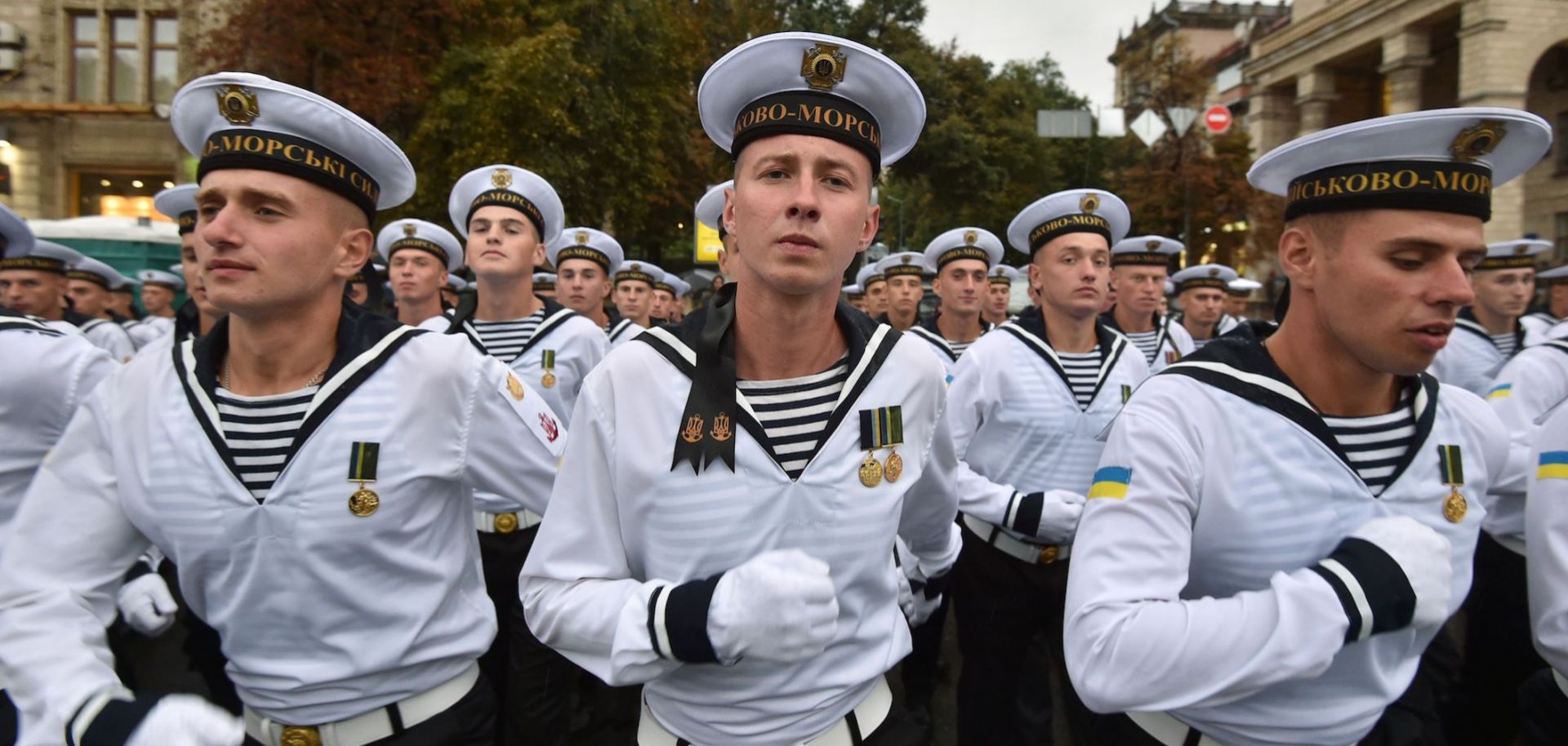 (GENYA SAVILOV/AFP/Getty Images)
Highlights
As the standoff between Ukraine and Russia intensifies in eastern Ukraine, the Sea of Azov will become a new area of contention.
Both Ukraine and Russia will increase their military presence in the sea, and Kiev has already announced plans for a new naval base there before the end of the year.
The military buildup could lead to growing economic disruption of shipping in and out of the sea.
Russia is stronger than Ukraine on the sea, but robust U.S. support for Kiev could alter the situation in the area.