ASSESSMENTS
Uncertainty Is Pushing the EU to Speed Up Its Trade Deals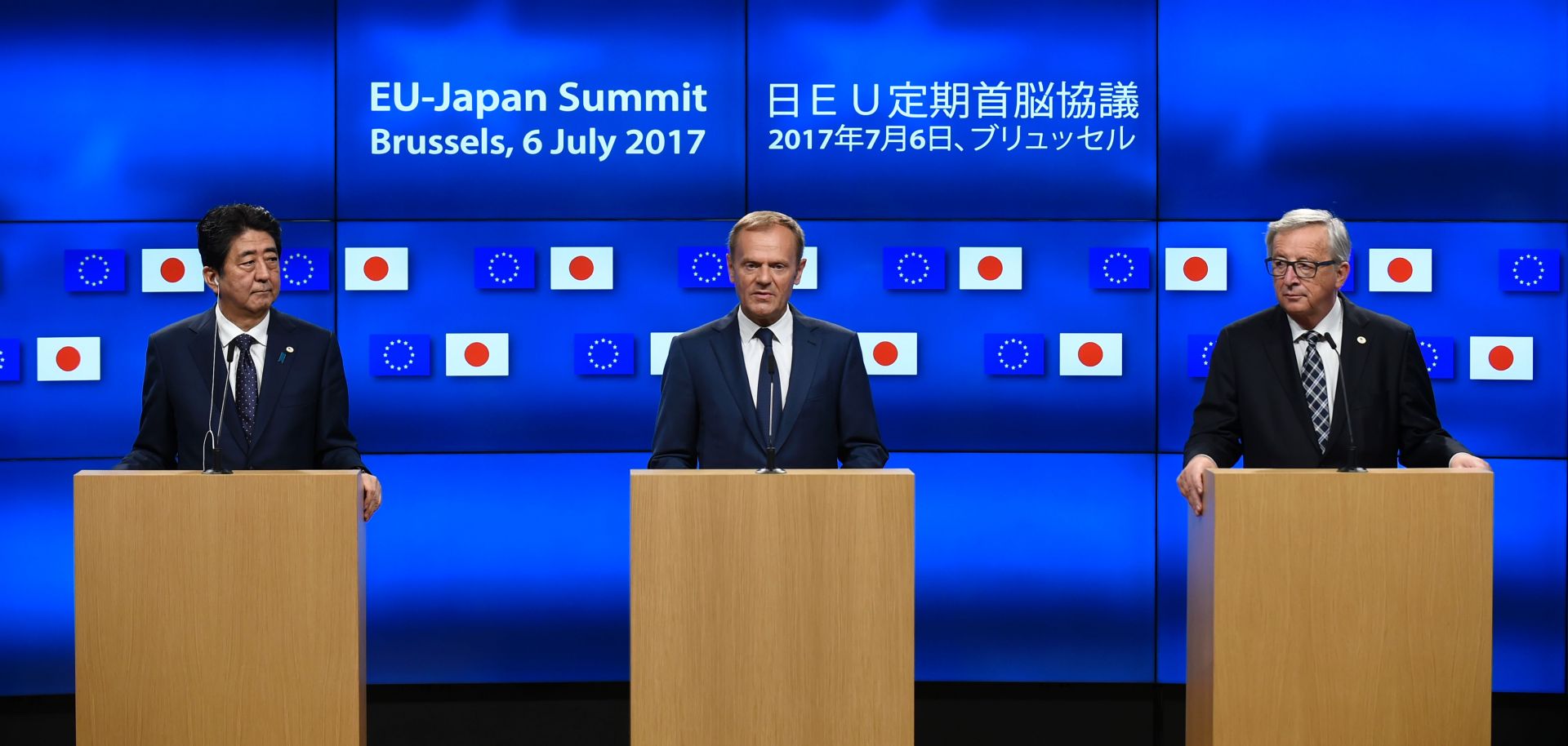 (JOHN THYS/AFP/Getty Images)
Highlights
Worried about the future of global trade, the European Union is seeking to negotiate as many free trade agreements as it can.
While the bloc is becoming slightly more flexible on some formerly restricted topics, its protective attitude toward agriculture and other areas will still present obstacles in talks.
The strength of nationalist and populist movements in Europe will create political problems that impede the approval of new agreements.