ASSESSMENTS
U.S. Tariff Threats Give China All the More Reason to Reform Its Auto Sector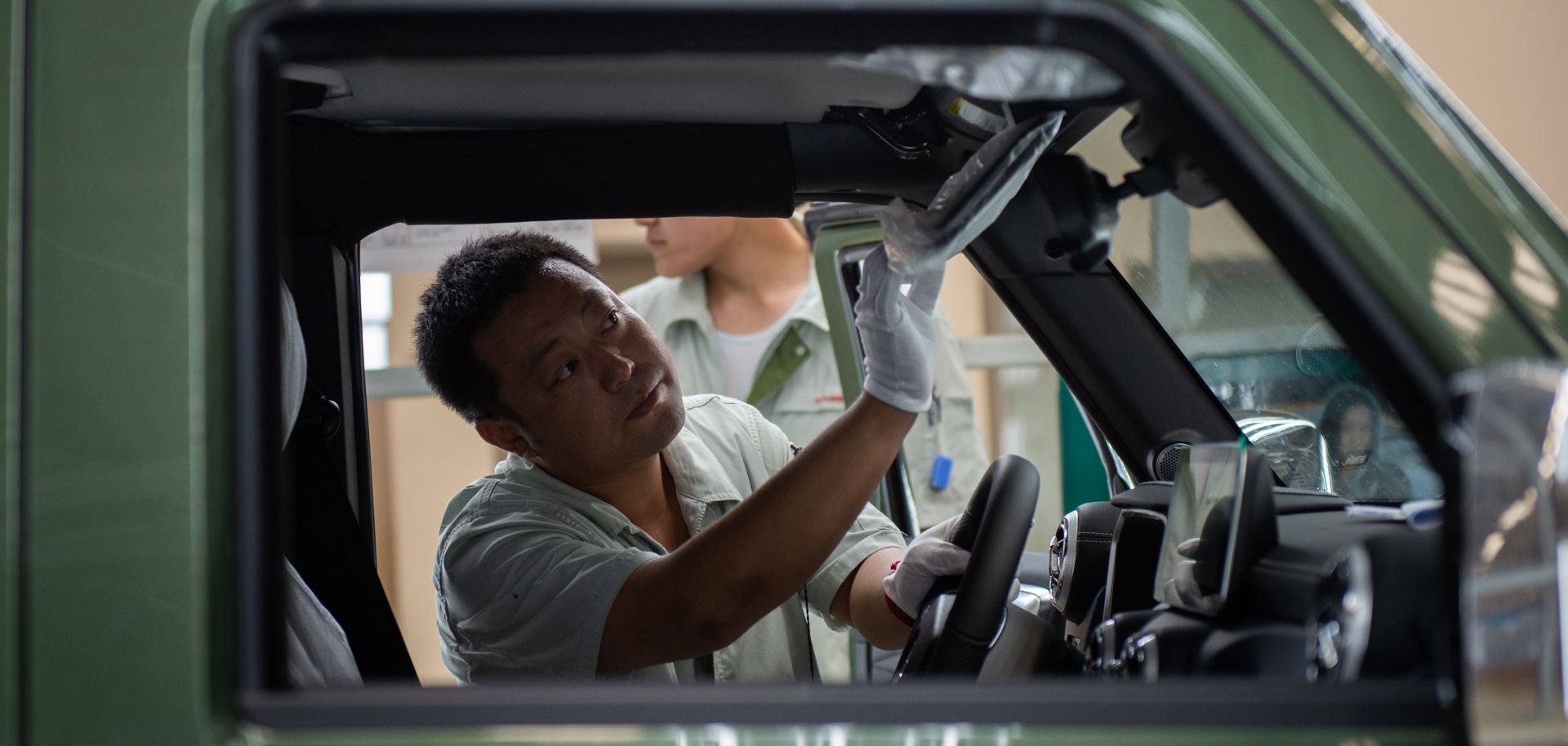 (NICOLAS ASFOURI/AFP/Getty Images)
Highlights
Though their focus on domestic demand will largely insulate China's automakers from increased U.S. auto tariffs, the prospective competition as the country opens its market under pressure from Washington will give Beijing more reason to move forward with restructuring the Chinese auto industry.
To that end, Beijing will take steps to consolidate the sector to strengthen domestic automakers and reduce overcapacity.
Beijing's consolidation campaign, however, will probably face resistance from corporations and local governments concerned with maintaining employment levels.