ASSESSMENTS
U.S. Tariffs Put China's Economy to a New Test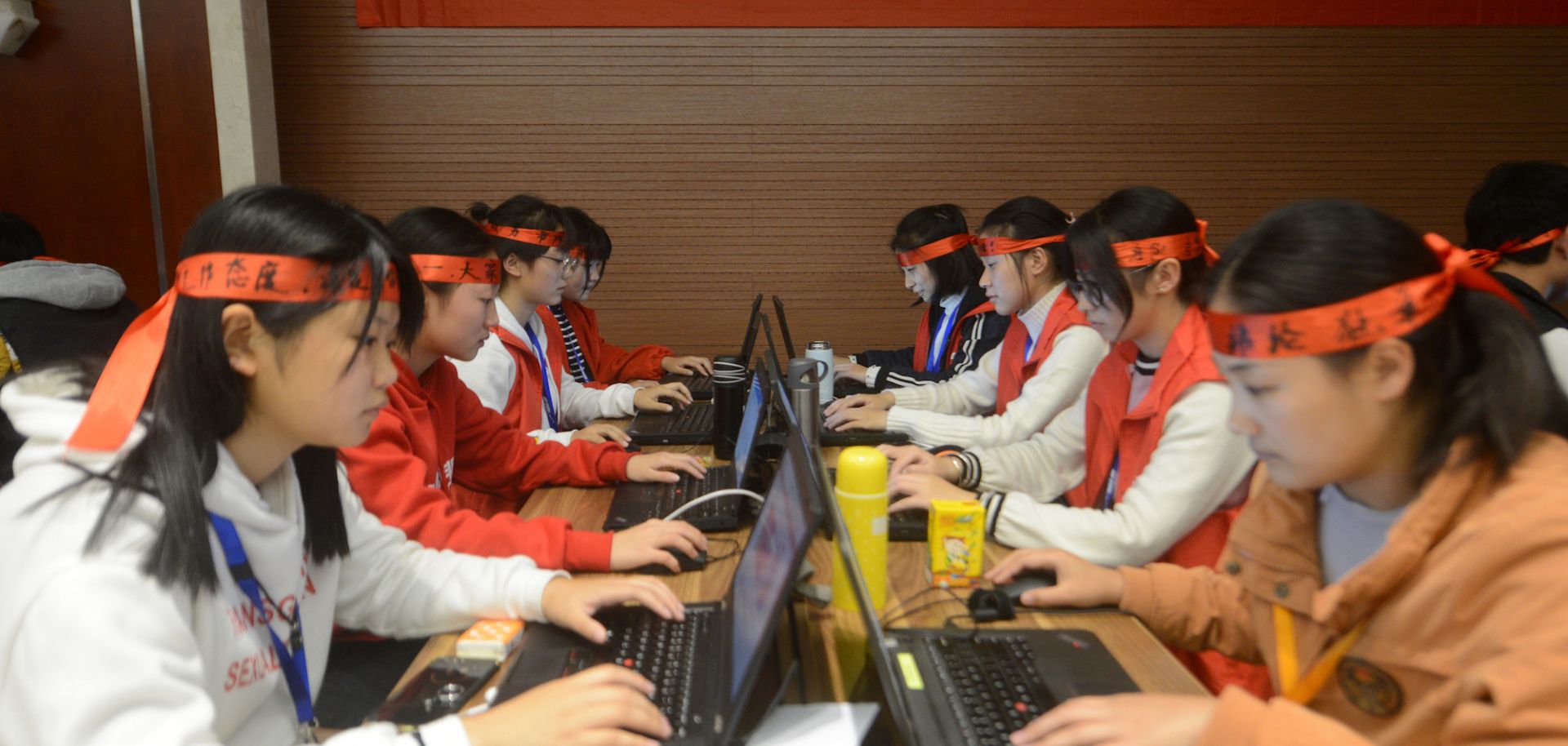 (STR/AFP/Getty Images)
Highlights
Significant U.S. tariffs on trade goods and restrictions on tech investment will complicate China's ongoing economic rebalancing process.
High national debt levels will constrain Beijing's ability to pump investment funds into the economy in the case of a significant trade blow, which will affect companies and industries that rely on U.S. markets and are already operating on thin profit margins.
The acute pressure China is facing is only going to harden Beijing's resolve to rapidly develop self-sufficiency in sensitive technological supply chains.