COLUMNS
Venezuela's on a Road to Nowhere Good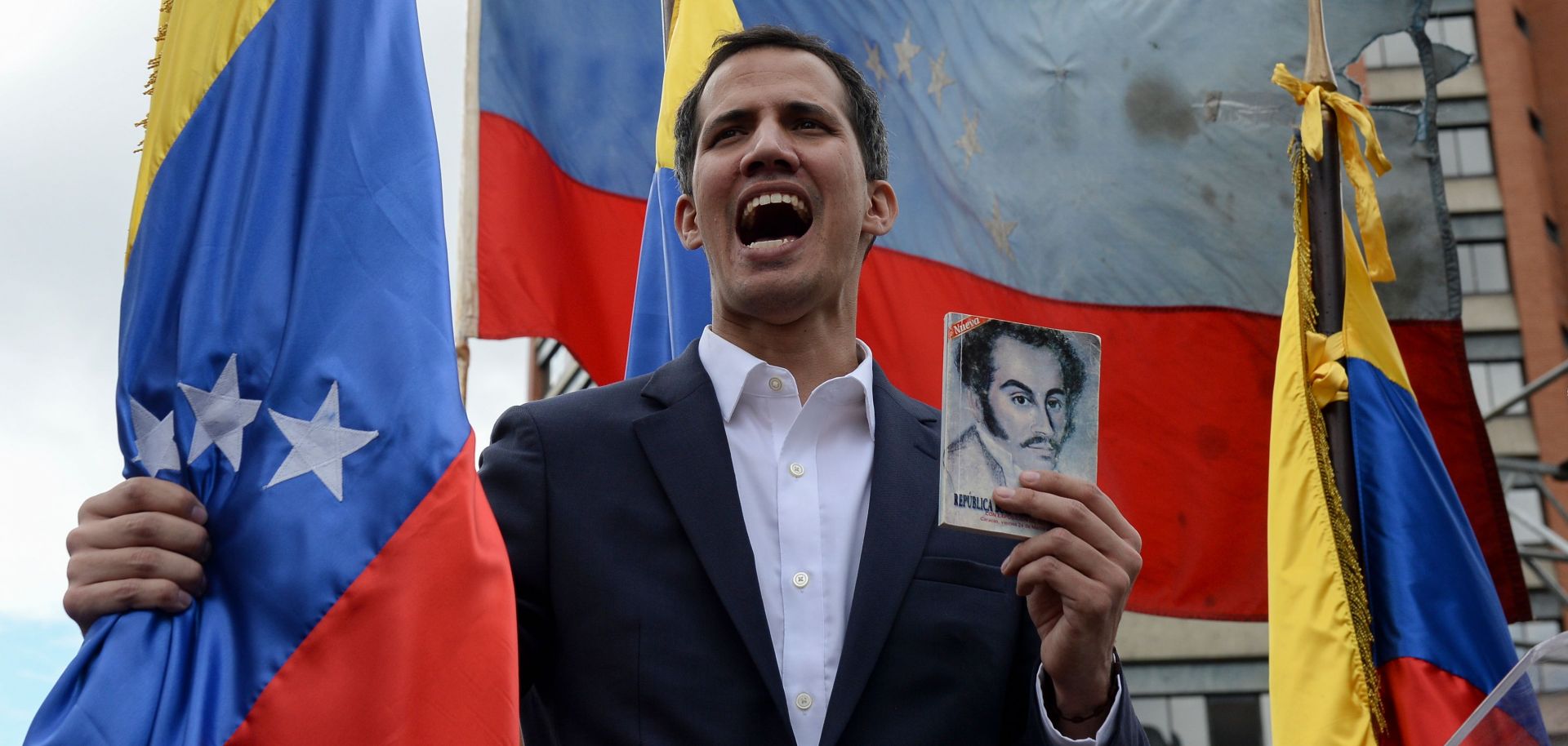 (FEDERICO PARRA/AFP/Getty Images)
Highlights
The United States and Venezuela's government opposition will increase pressure on the administration of President Nicolas Maduro in an attempt to further divide the country's ruling elites.
U.S. punitory measures, such as an oil import ban, will drive some military officers and key officials to consider pushing Maduro from office to avoid heavier sanctions and ease internal competition for scarce revenue.
The severity of Washington's approach, combined with the Venezuelan government's reluctance to voluntarily step down, make a violent exit for Maduro increasingly likely.