ASSESSMENTS
Vietnam's Balance Between Great Powers May Start Skewing West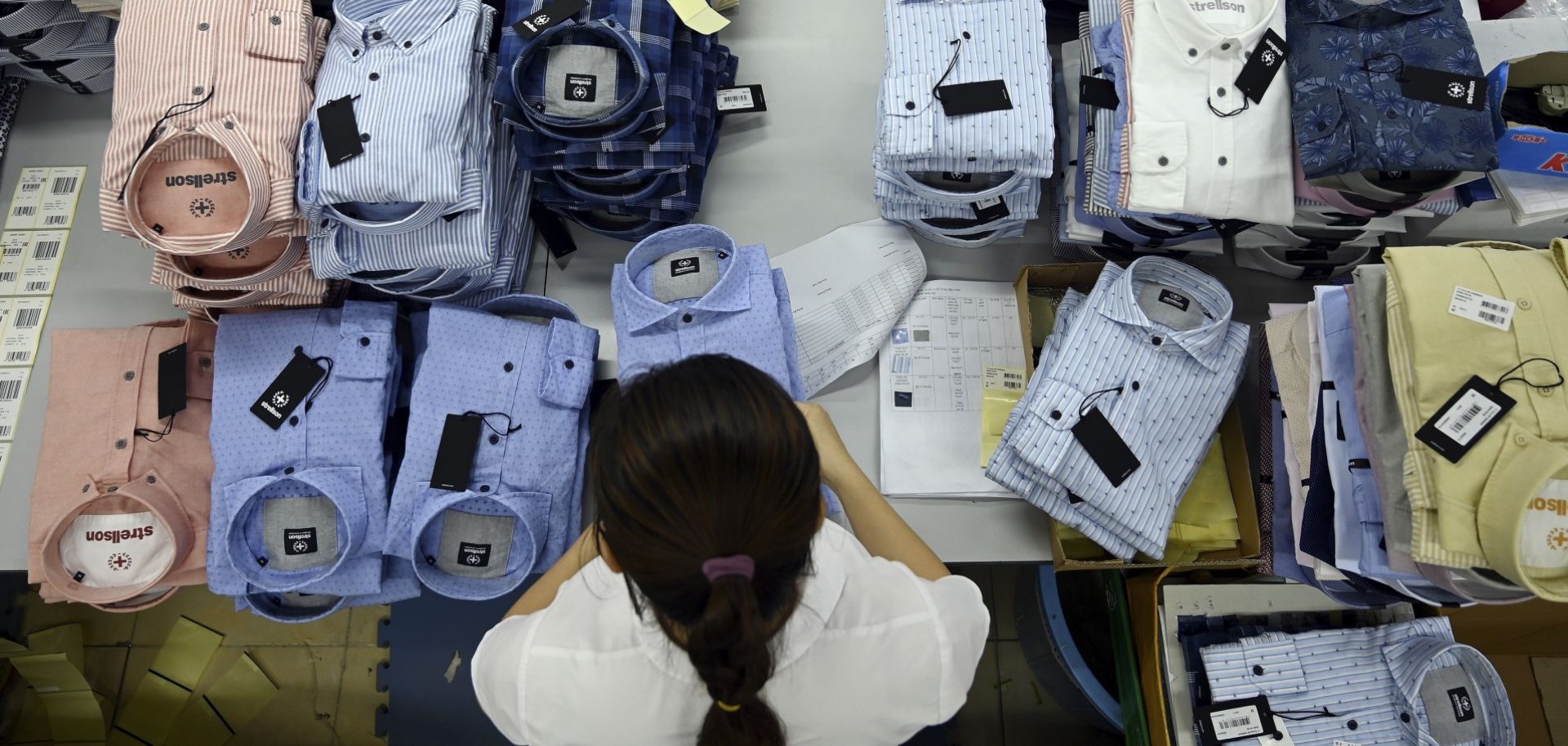 (MANAN VATSYAYANA/AFP/Getty Images)
Highlights
The U.S.-China trade war has escalated Vietnam's move up the industrial value chain in recent years by more deeply integrating Hanoi's economy with manufacturers seeking refuge from the fallout.
But with the sixth-largest trade surplus with the United States, Vietnam now risks becoming the target of the White House's next trade salvo, which will force Hanoi to make concessions to evade tariffs that could thwart its economic progress.
Fears of complicating relations with China have so far kept Vietnam from taking the action needed to adequately ease its growing trade imbalance with the United States, such as upping its arms purchases.
However, rising tensions in the South China Sea could provide an opening for Hanoi to take a stronger stance against Beijing after decades of delicately balancing between the two great powers.