ASSESSMENTS
What a Coronavirus Crisis Means for Europe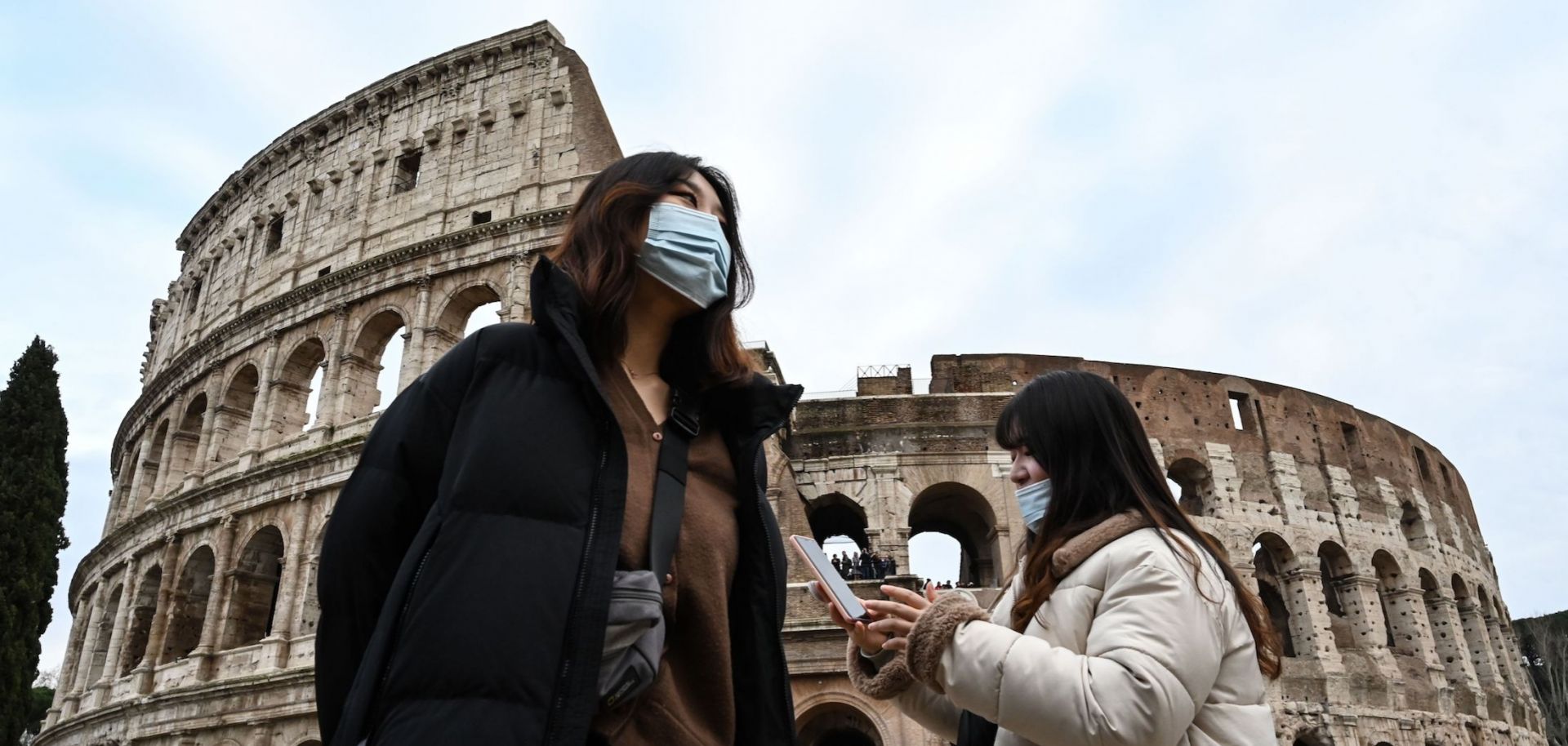 (ALBERTO PIZZOLI/AFP via Getty Images)
Highlights
The unfolding coronavirus outbreak in Italy will bring it closer to a recession by disrupting economic activity, particularly in the country's industrial core in the north.
While the economic impact will probably be more modest elsewhere in Europe, the virus could still temporarily disrupt supply chains and travel flows, and create uncertainty in EU financial markets.
Opposition parties across the bloc will increase pressure on their national governments to introduce border controls within the passport-free Schengen area, which would slow down the movement of goods and people across borders.