COLUMNS
What Happens When a Major Mexican Cartel Leader Falls?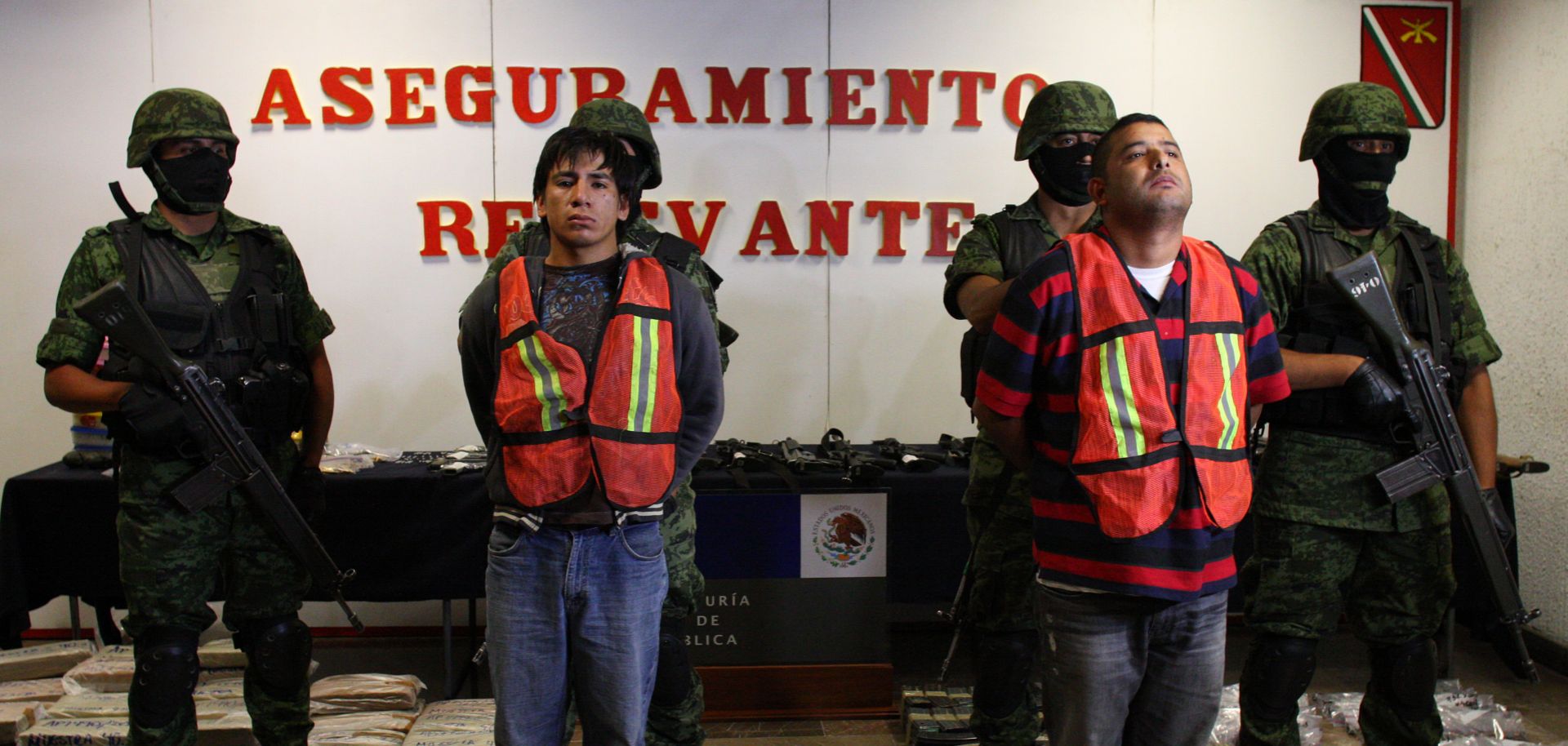 (STR/AFP/Getty Images)
Highlights
As the most powerful and aggressive cartel in Mexico today, the Cartel de Jalisco Nueva Generacion (CJNG) will continue to drive record levels of violence as it battles rivals for control around the country.
Because of the high levels of violence perpetrated by the CJNG, Mexican authorities will ultimately capture or kill the cartel's leader, Nemesio Oseguera Cervantes – also known as "El Mencho."
The removal of Oseguera Cervantes, however, is likely to provoke more violence if the CJNG implodes into a host of competing smaller criminal groups.