ASSESSMENTS
What Pakistan's New Prime Minister Faces in Power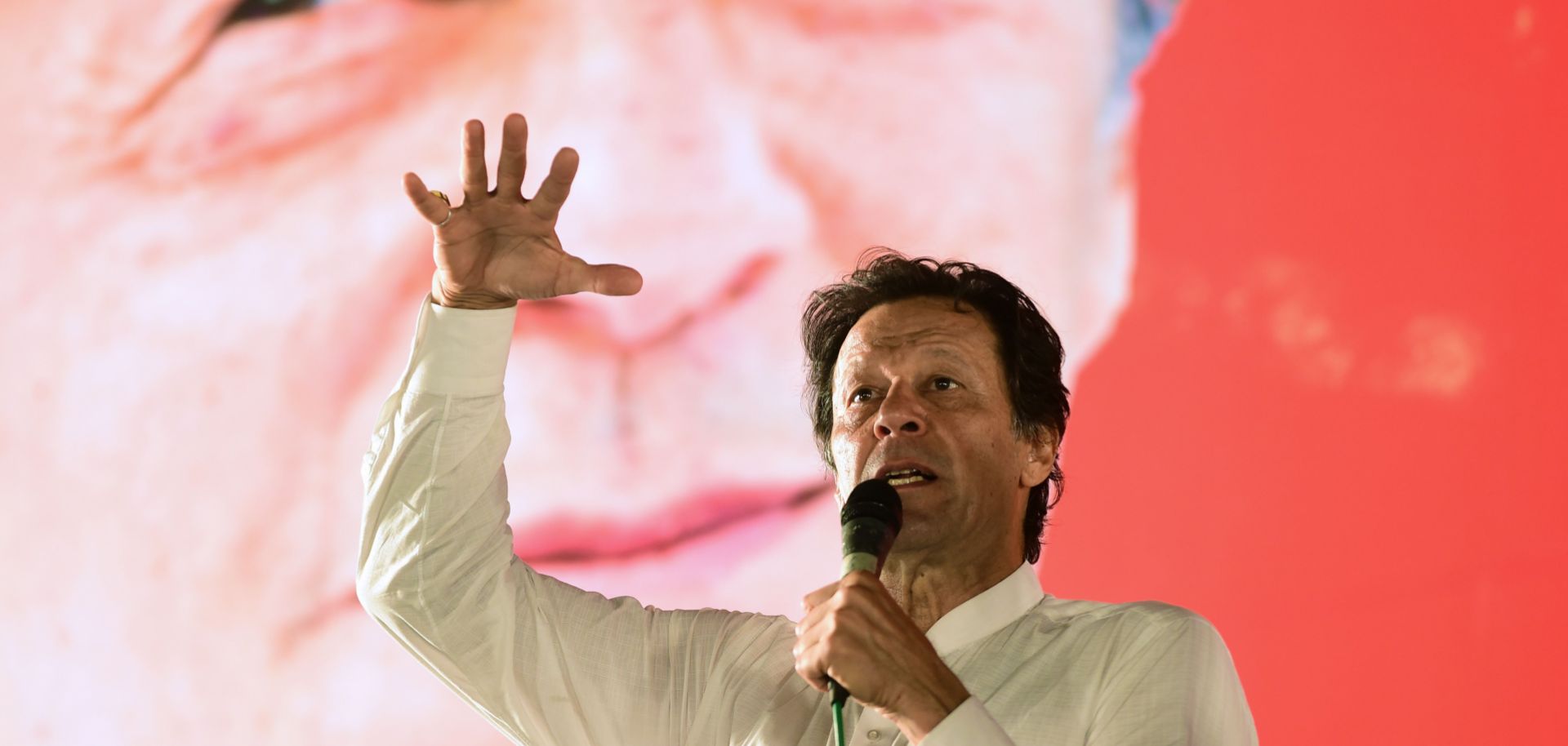 (FAROOQ NAEEM/AFP/Getty Images)
Highlights
Prime Minister Imran Khan's incoming administration will maintain a hands-off approach on Pakistan's military-dominated foreign policy, meaning Islamabad's strategy of asymmetric warfare in Kashmir and Afghanistan will endure in spite of U.S. pressure.
Since Islamabad requires a strong relationship with China for diplomatic and financial support, it will not alter its involvement in the China-Pakistan Economic Corridor in spite of domestic opposition.
Because Khan will seek a bailout from China to shore up Pakistan's diminishing foreign exchange reserves amid the country's expanding debt burden, he is unlikely to realize his vision of creating a social welfare state to lift up the poor.