ASSESSMENTS
Why an Abrupt Finale to the Trump-Kim Summit Won't Kill Negotiations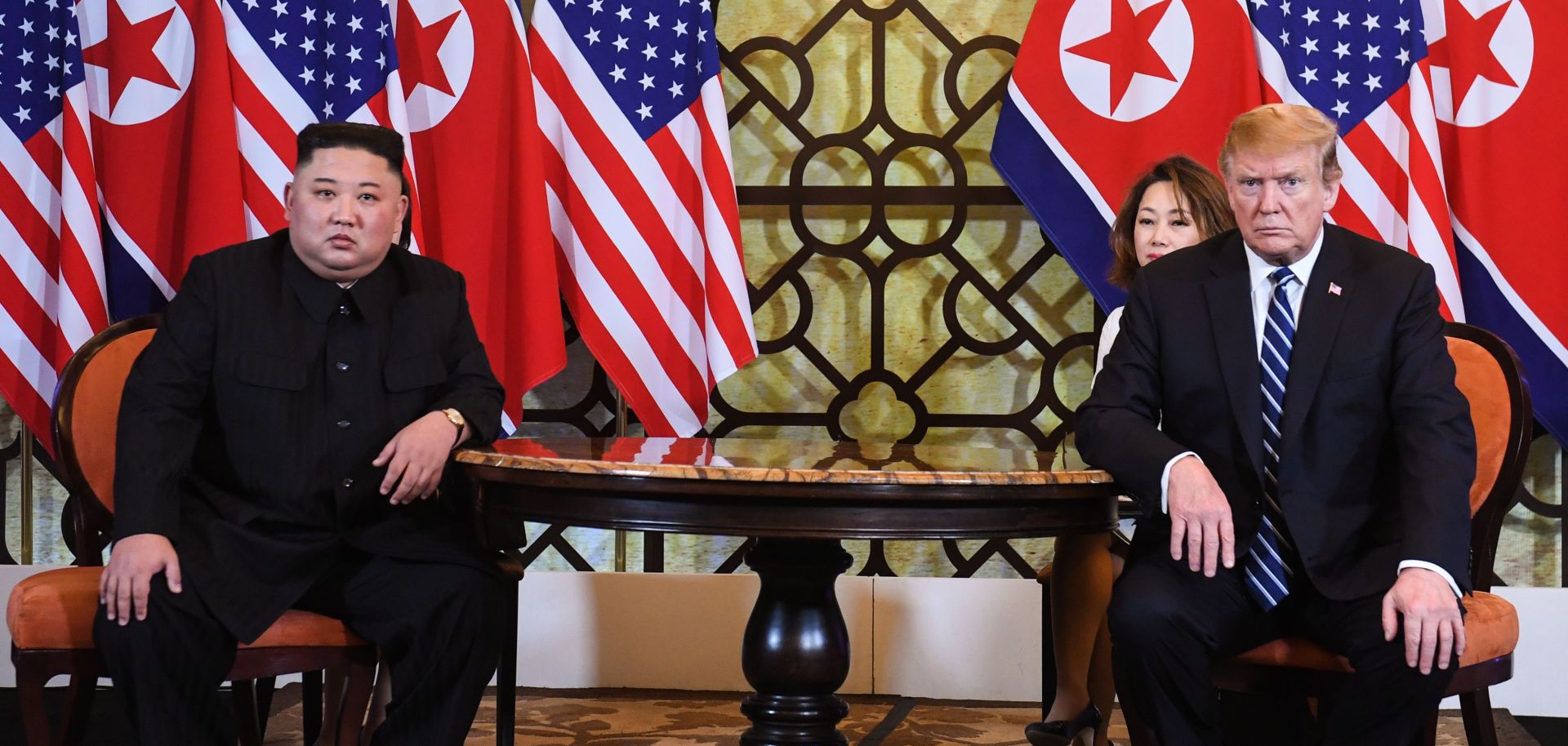 (SAUL LOEB/AFP/Getty Images)
Highlights
The second Trump-Kim summit ended suddenly and prematurely, reportedly due to an impasse over what North Korea was willing to trade for sanctions relief, along with other issues related to Pyongyang's weapons program, according to Washington.
This, however, does not presage a return to the escalating tests and tensions that preceded the 2018 rapprochement, as progress and negotiations at a lower level are likely to continue.
In the wake of this summit breakdown, China and South Korea will move quickly to try to put the U.S.-North Korea relationship back on track and sustain diplomatic dialogue.