ASSESSMENTS
Why Argentina's Leader Is in for a Tough 2019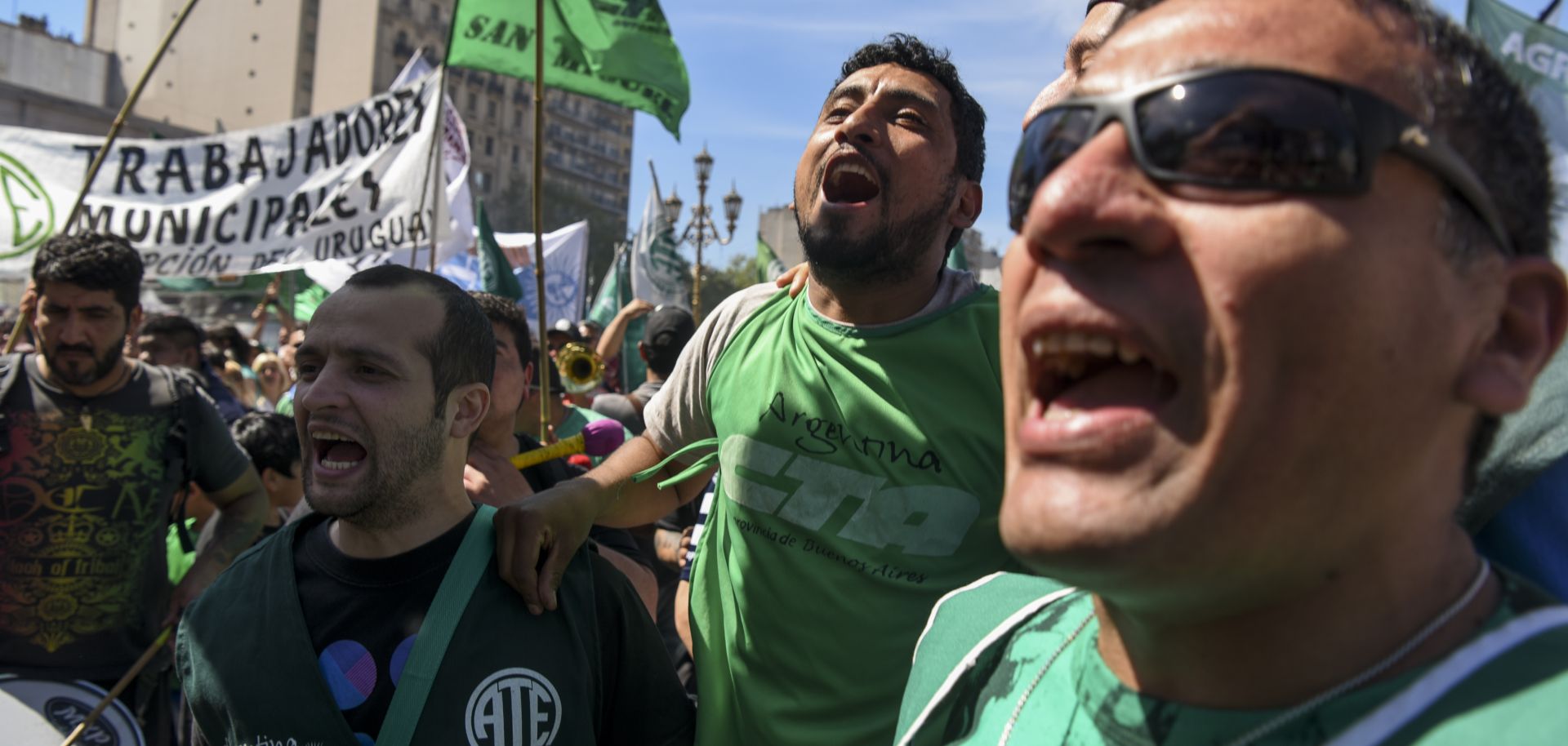 (EITAN ABRAMOVICH/AFP/Getty Images)
Highlights
Argentina's request for a standby loan from the International Monetary Fund will force the country to carry out tighter fiscal measures, such as reducing the transfer of funds to the provinces.
As a result of his decision to negotiate a deal with the IMF, President Mauricio Macri will have a more difficult time gaining congressional support for economic and labor reforms.
Although divisions persist in Argentina's political opposition, worsening economic conditions will encourage Macri's rivals in the next quarter, hurting the president's chances of winning re-election in 2019.