ASSESSMENTS
Why Baghdad's Attempts to Mollify Protests Are Falling on Deaf Ears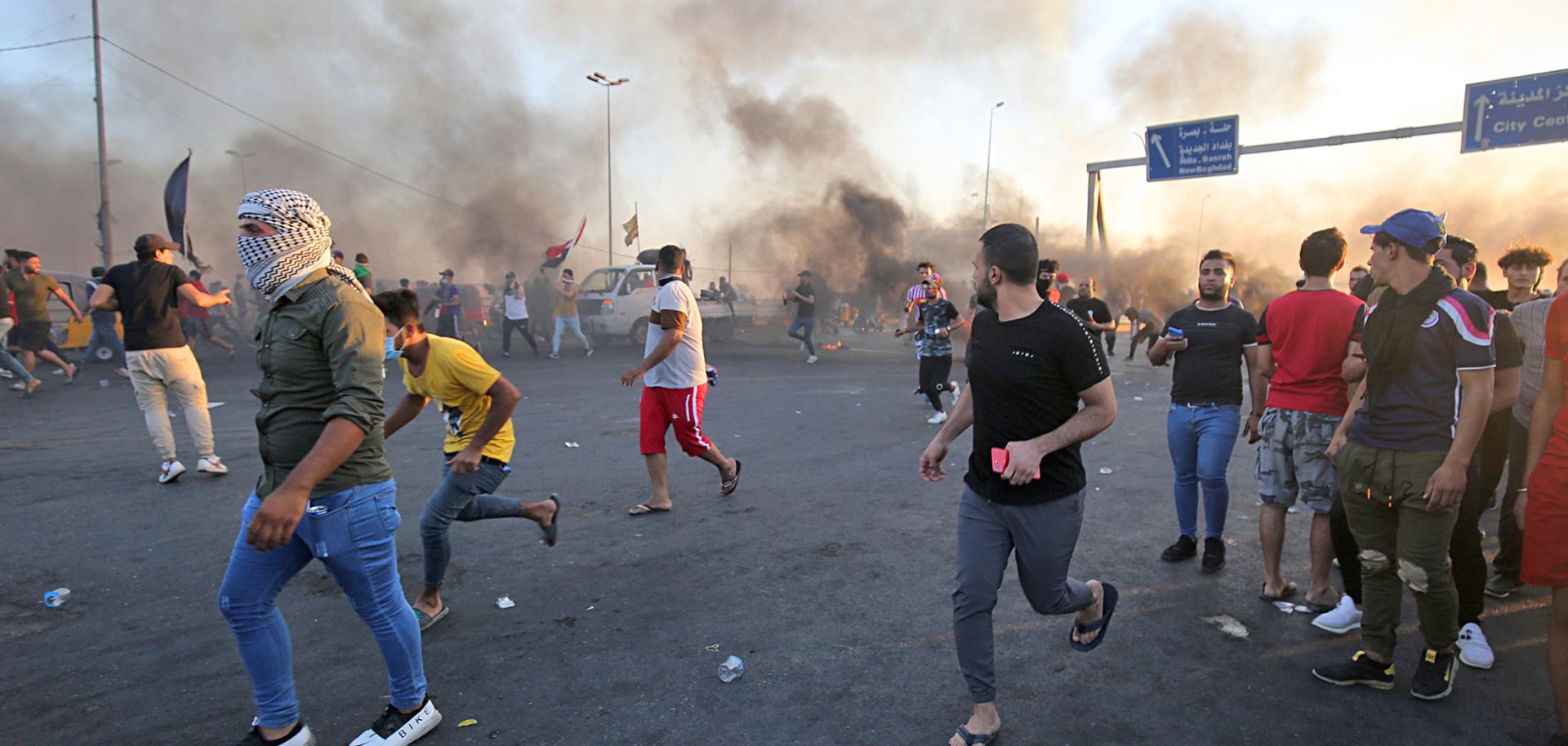 (AHMAD AL-RUBAYE/AFP via Getty Images)
Highlights
Popular anger at lingering political and economic grievances is bound to keep resurfacing in Iraq so long as the economy continues to suffer from deep structural problems.
Citizens, mistrustful after years of unfulfilled promises of more jobs and better services, are pushing their leaders to root out the corruption at the heart of Iraq's economic stagnation.
Contrary to popular perceptions about Iraq, the unrest isn't sectarian in nature, but focused instead on poor governance, corruption and a general lack of economic opportunity.