COLUMNS
Examining Whether the Terrorism Label Applies to Antifa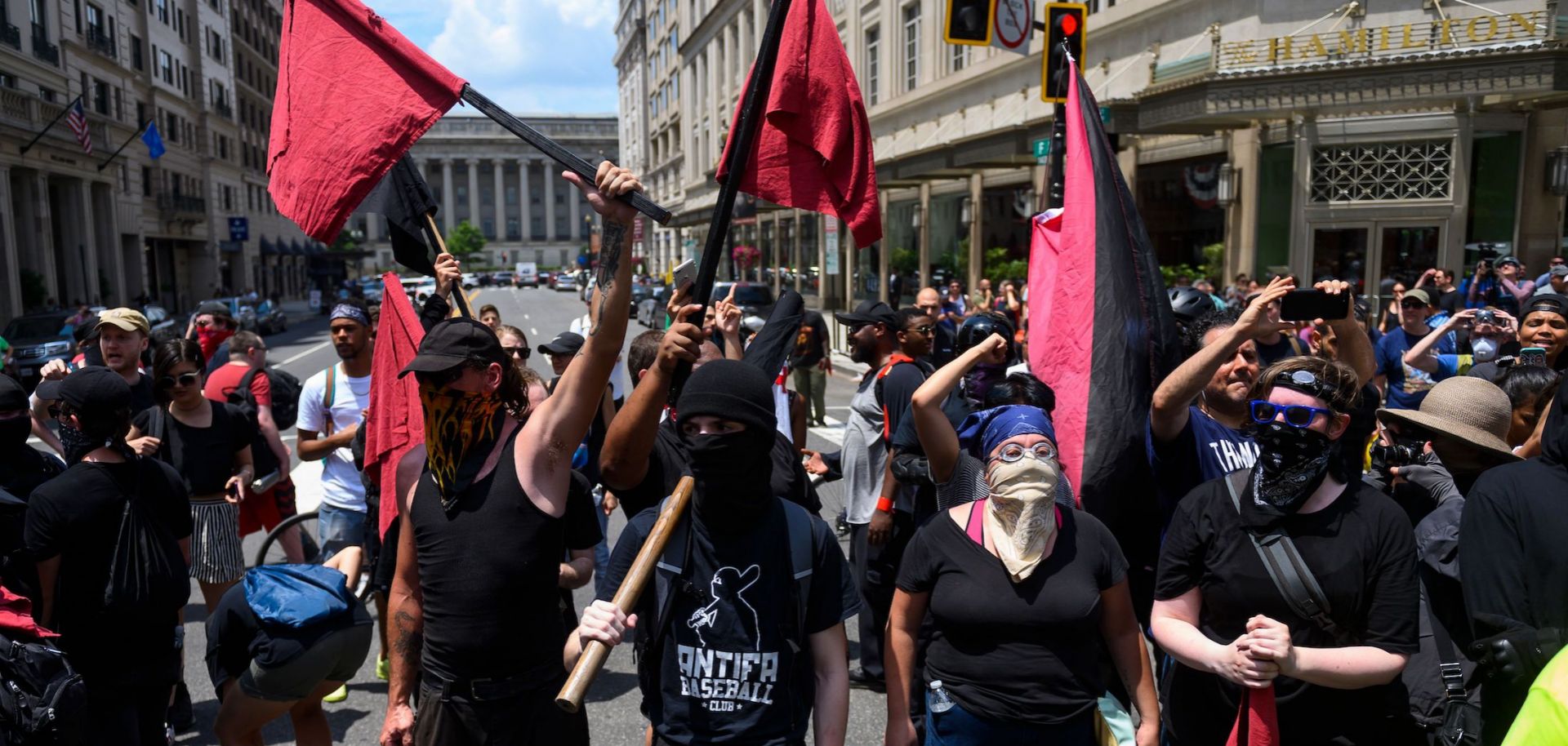 (ANDREW CABALLERO-REYNOLDS/AFP/Getty Images)
Highlights
Antifa is an umbrella movement comprised of people of various ideologies who are united in their opposition to white supremacism, neo-Nazism and fascism.
Nevertheless, elements that often participate in antifa actions, such as anarchists, do condone and participate in terrorism and political violence.
White supremacist groups intentionally hold rallies in left-leaning cities like Portland, Oregon, in hopes of sparking antifa violence, as they believe such action generates publicity and sympathy for their cause.