PODCASTS
Our Women on the Ground With Zahra Hankir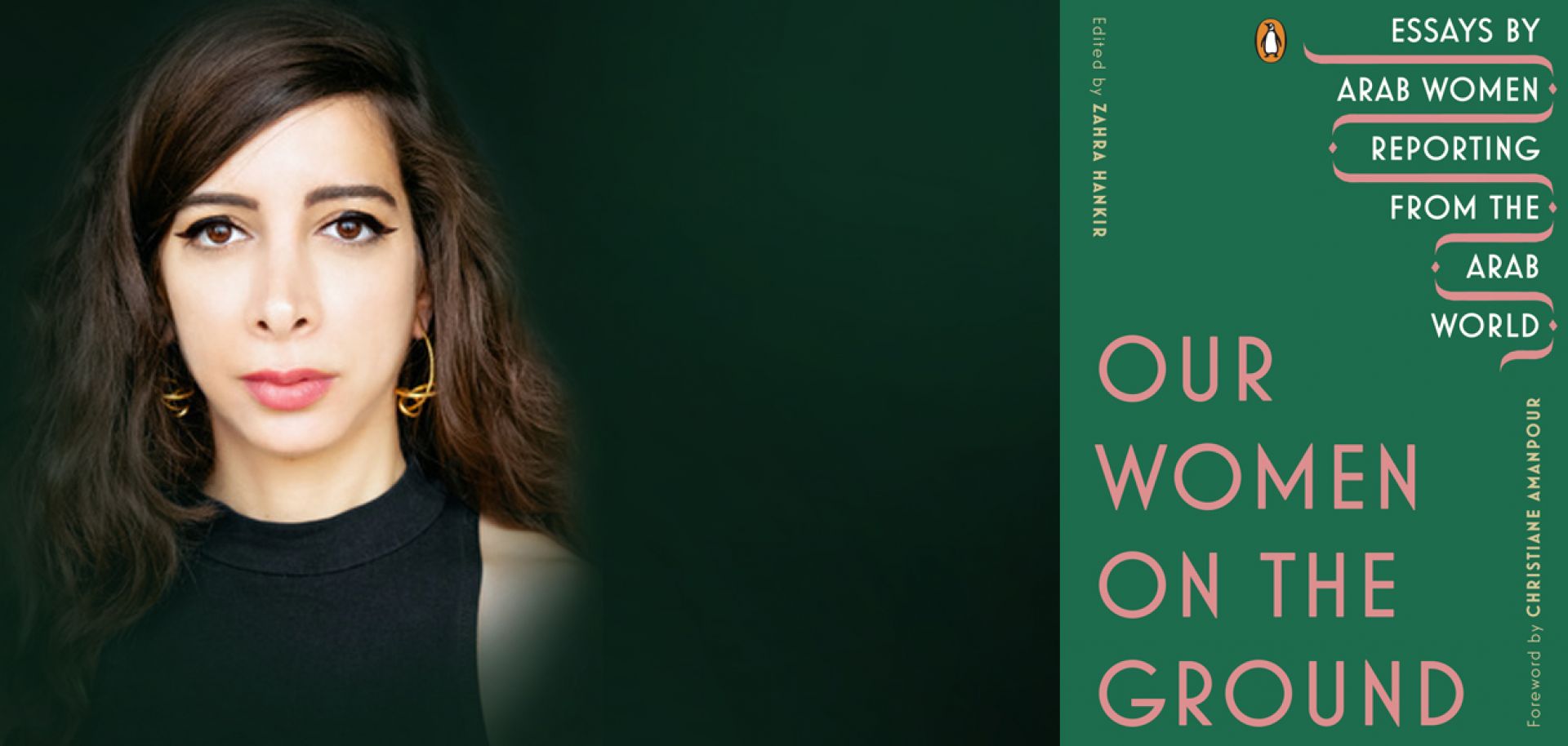 In a first-of-its-kind collection, editor Zahra Hankir curates a series of essays by Arab women, addressing subjects covering a breadth of their experiences, from entrenched cultural norms to sexual harassment to the West's often toxic misperception of them.
Hankir, an award-winning journalist born in the United Kingdom to a family who fled the civil war in Lebanon, found herself mesmerized by the reports written by female Arab journalists during the Arab Spring. She reached out to those women, who put their lives at risk daily, to ask them to tell their stories. What she got in return ranged from deeply personal stories to their geopolitically intricate reporting for Western publications.
Stratfor Middle East and North Africa Analyst Emily Hawthorne recently spoke with Hankir about her life and this book and the multifaceted portrait it paints of a part of the world that is often misunderstood.
Related Reading
Our Women on the Ground, Essays by Arab Women Reporting from the Arab World, by Zahra Hankir
Review, from The New York Times
The Intersection of Geopolitics on International Womens' Day, from Stratfor Worldview
How a Journalist's Disappearance Could affect U.S.-Saudi Ties, from Stratfor Worldview
Youth Unemployment: The Middle East's Ticking Time Bomb, from Stratfor Worldview
Yemen: With a Major Attack, the Houthi Threat Returns to Aden, from Stratfor Worldview
The Syrian Civil War Grinds On Largely Forgotten, from Stratfor Worldview
Subscribe to the Stratfor Podcast
If you're interested in learning how Stratfor can help you with analytical tools to visualize and anticipate those areas in the world where your interests and operations are at greatest risk, be sure to visit Stratfor.com to learn more about individual, team and enterprise access.
iTunes - Stitcher - SoundCloud - YouTube
Have a question or comment for the Stratfor Podcast? Leave us a message and we may include your comment in a future episode. You can leave a message for our podcast team at 1-512-744-4300 x 3917 or email us at podcast@stratfor.com.
Connected Content
---