PODCASTS
Red Metal With Authors Mark Greaney and Lt. Col. H. Ripley Rawlings IV
MIN READJul 31, 2019 | 22:42 GMT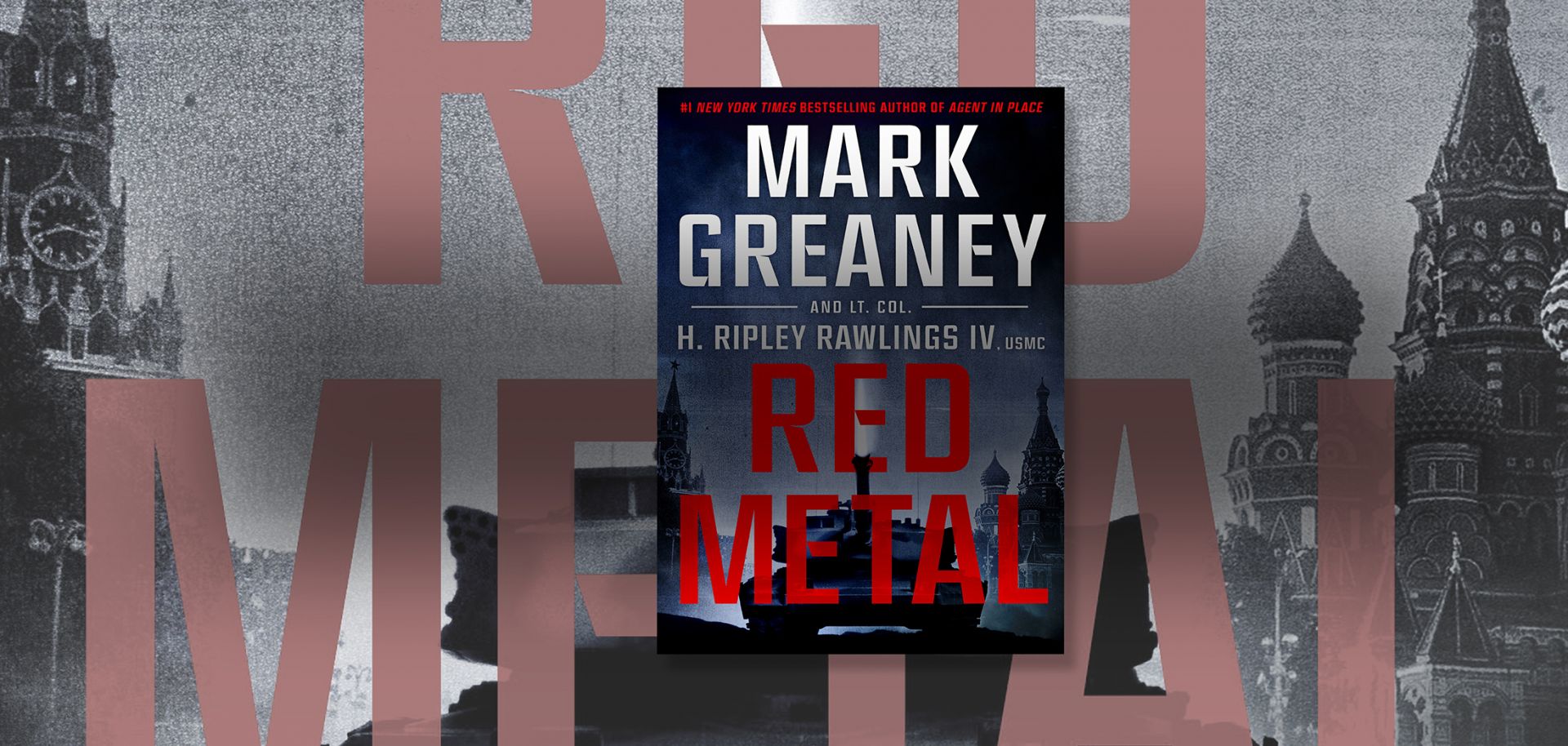 The Russians aren't coming, they're already here — on three fronts to boot. That's the premise of Red Metal, a new book by Mark Greaney (author of the Gray Man series of thrillers) and Lt. Col. H. Ripley Rawlings IV, who have written a gripping and realistic action thriller in which World War III emerges as a conflict between the West and Russia, which is desperate to gain control over the world's supply of rare earth minerals.
Combining cover-to-cover action that includes battles in the air, on land and sea, it's a book that had Stratfor Chief Security Officer Fred Burton hooked to the last page.
In this interview, Fred sits down with the authors to discuss the novel — and what they are planning next.
Reading List
Red Metal, by Mark Greaney and Lt. Col. H. Ripley Rawlings IV.
China May Be Reaching for its Rare Earth Guns, from Stratfor Worldview.
The Geopolitics of Rare Earth Elements, from Stratfor Worldview.
How Renewable Energy Will Change Geopolitics, from Stratfor Worldview.
Subscribe to the Stratfor Podcast
If you're interested in learning how Stratfor can help you with analytical tools to visualize and anticipate those areas in the world where your interests and operations are at greatest risk, be sure to visit Stratfor.com to learn more about individual, team and enterprise access.
iTunes - Stitcher - SoundCloud - YouTube
Have a question or comment for the Stratfor Podcast? Leave us a message and we may include your comment in a future episode. You can leave a message for our podcast team at 1-512-744-4300 x 3917 or email us at podcast@stratfor.com.
Connected Content